Learn more about our new Wedding & Events Executive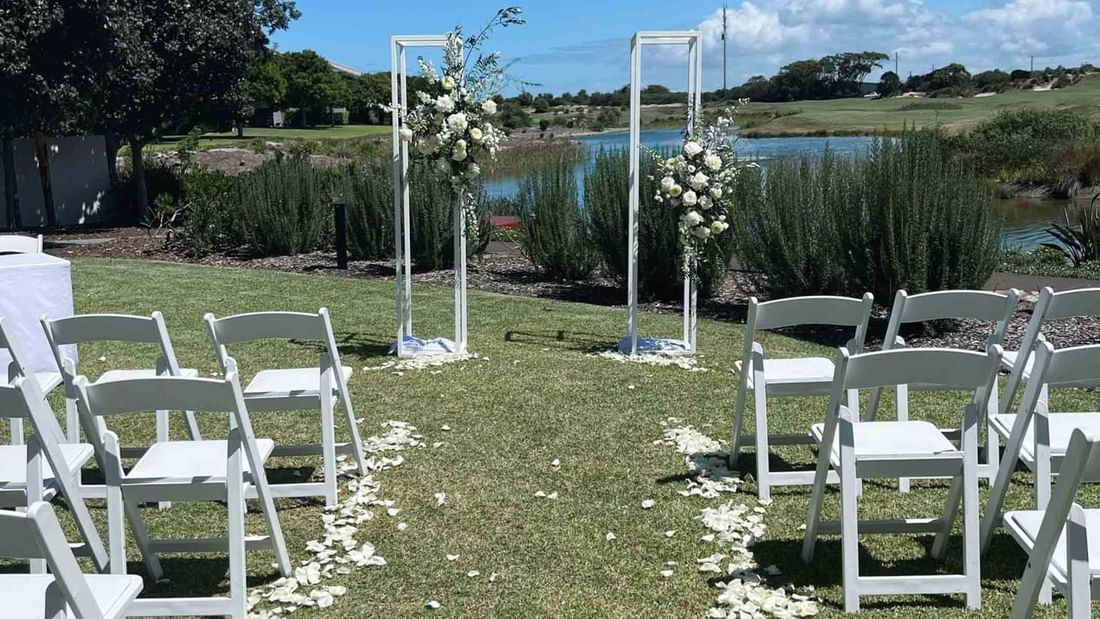 Meet our new Wedding and Events Executive, Taylah!
Taylah joins the events team having already worked at Magenta Shores for 1 year as our Catering & Events Team Leader. Taylah has a strong passion for working in the events industry and has completed a diploma in Business Management specializing in Event Management.
The highlight of Taylah's career so far is being recognized as Employee of the Quarter at Magenta Shores. This achievement has fueled Taylah's passion and ambition for organizing weddings and events. With the skills and knowledge gained from completing a diploma and the invaluable experience having already worked at Magenta Shores, Taylah is excited to contribute to the world of events and make a lasting impact in this dynamic industry. Taylah is eagerly looking forward to embarking on this exciting new chapter in the events team.
Taylah enjoys creating everlasting memorable moments for our bridal couples and loves being able to be a part of celebrating other people's love!
Learn more about Taylah below:

Favourite weekend adventure: Finding different hiking locations, taking my dachshund to the beach and having picnics with friends.
What advice would you give yourself 5 years ago: Don't take yourself too seriously. Money will return, time won't, so book the trip.


Favourite menu item at Barretts: Pulled Brisket


What's a local's secret you can share: Bouddi Coastal walk has amazing views.
Best holiday you have been on: 6 weeks travelling through Europe.
List 3 words that best describe you: Bubbly, organised, positive.


If you could have a super power, what would it be: Super speed – that way I ca do more activities throughout a day.