Pullman Magenta Shores Resort
TEE OFF AT MAGENTA SHORES GOLF & COUNTRY CLUB
Voted among the top 30 best golf courses in Australia by Golf Australia magazine, Magenta Shores Golf & Country Club provides the ultimate destination for a day on the green. Located just 90 minutes north of Sydney's CBD, nestled between the pristine waters of the Pacific Ocean and Tuggerah Lake on the Central Coast, this championship 18-hole golf course designed by Ross Watson is a favourite amongst Magenta Shores locals and international visitors alike.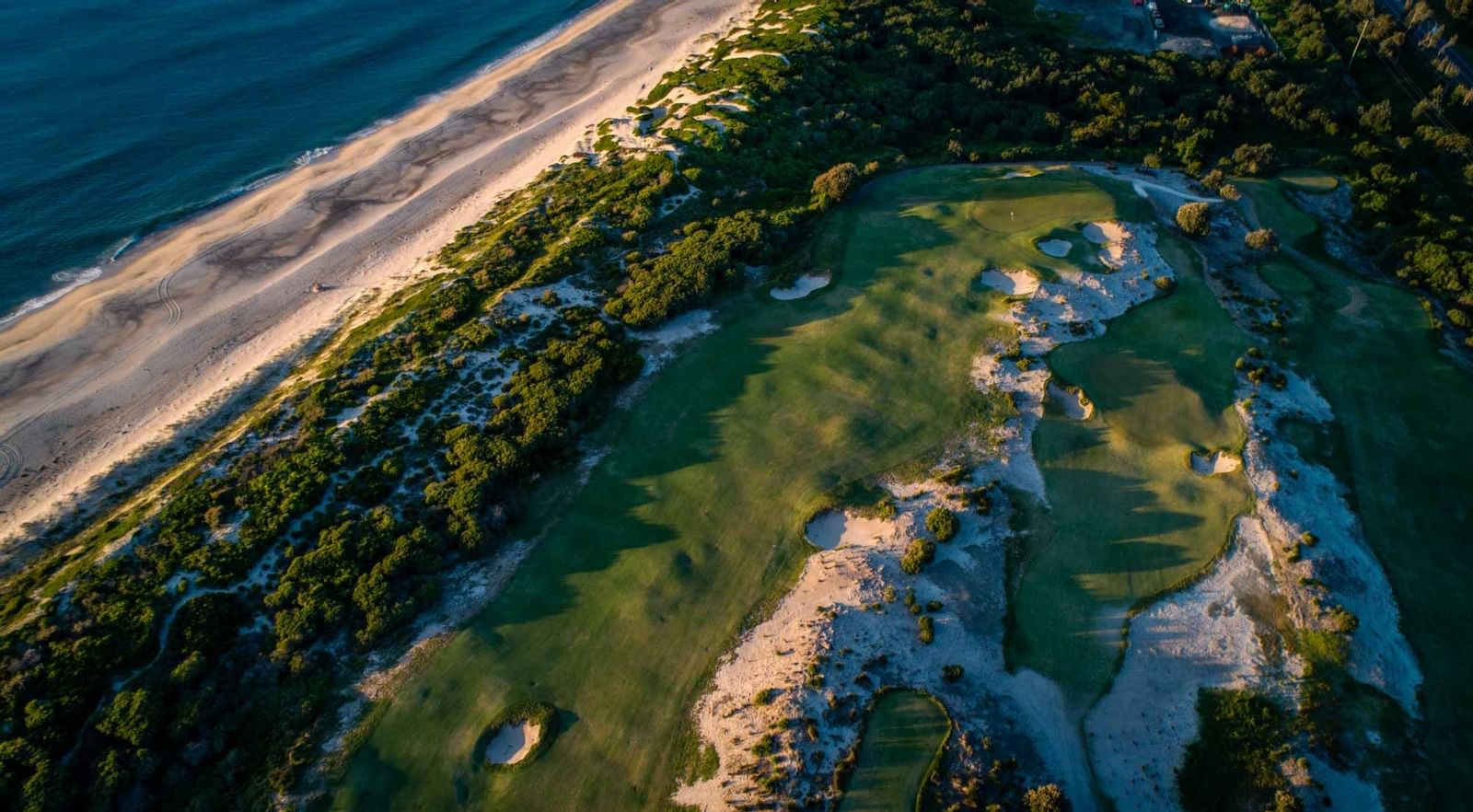 THE BEST GOLF RESORT ON THE CENTRAL COAST
Magenta Shores Golf & Country Club is a private golf course. However guests of Pullman Magenta Shores Resort enjoy a unique opportunity to play this exclusive course.
Magenta Shores Golf & Country Club is currently open for membership. With limited memberships now available, Magenta Shores Golf & Country Club would like to offer you the opportunity to become a member of our unique 18 hole championship course. The course is owned by its members and is an inclusive and progressive club were men and women have equal playing and voting rights. For further information regarding the membership category, privileges and benefits that best suit email membership@magentagolf.com.au
To book a tee time, please visit our website or contact the Pro Shop on 02 4336 0100
SPECIAL OFFER – 15% off all shop merchandise for Accor Plus Card Holders

Please see below for Golf Course closure dates (Please note the golf course closes for Corporate Golf Days and Light Renovations and will be closed to visitors and hotel guests):

Monday 4th September
Friday 8th September
Monday 18th September
Thursday 28th September
Thursday 5th October
Friday 6th October
Monday 9th October
Thursday 16th November
Thursday 30th November (Course open from 2.30pm)
Tuesday 5th March 2024
See below dates for when the Golf Course will only be open for 9 holes:
Monday 4th December
Tuesday 5th December
Wednesday 6th December
Monday 11th December
Tuesday 12th December
Wednesday 13th December
CORPORATE GOLF DAYS
Challenge your colleagues or business partners to a day of corporate golf at Magenta Shores Golf & Country Club. Catering for groups from eight to 100 players, it is the ideal team building event or corporate golf day for clients on the Central Coast.
Pre and post round catering is available to complement your corporate golf experience. Plus, the team at Magenta Shores Golf & Country Club can assist with the running of your corporate event.
Availability is best on Mondays, Tuesdays, Thursdays and Fridays. Other days may be subject to availability and group size.
Corporate golf days have never been so easy, book your corporate golf day on the Central Coast today. Prices start from just $50* per person. Please enquire directly on 02 4352 8106.
Opening Hours
Magenta Shores Golf Club is available for play Monday, Tuesday, Thursday, Friday and Sunday. It's also subject to course availability.

Winter Opening Hours:
Golf Shop from 6:30 a.m. to 5:00 p.m.
Practice Facilities, including range, chipping and putting from 6:30 a.m. to 4:00 p.m.
Golf Course from 7:00 a.m. to 5:30 p.m. (last tee time 3:00 p.m. for nine holes)