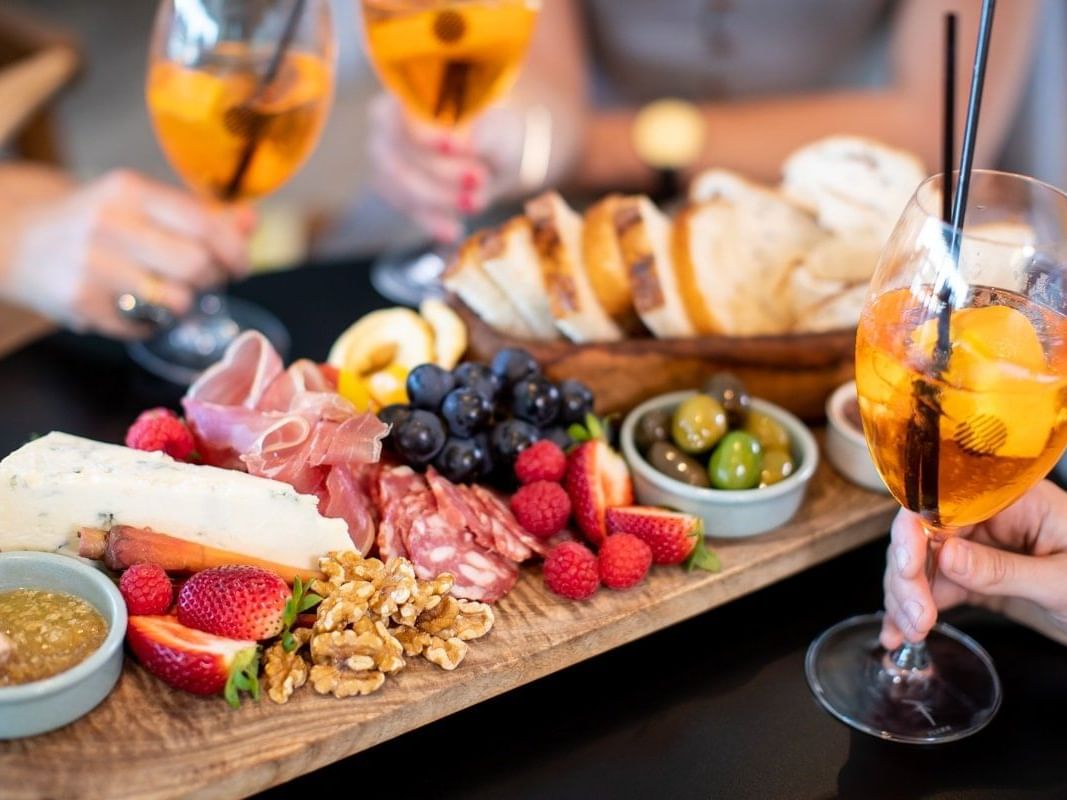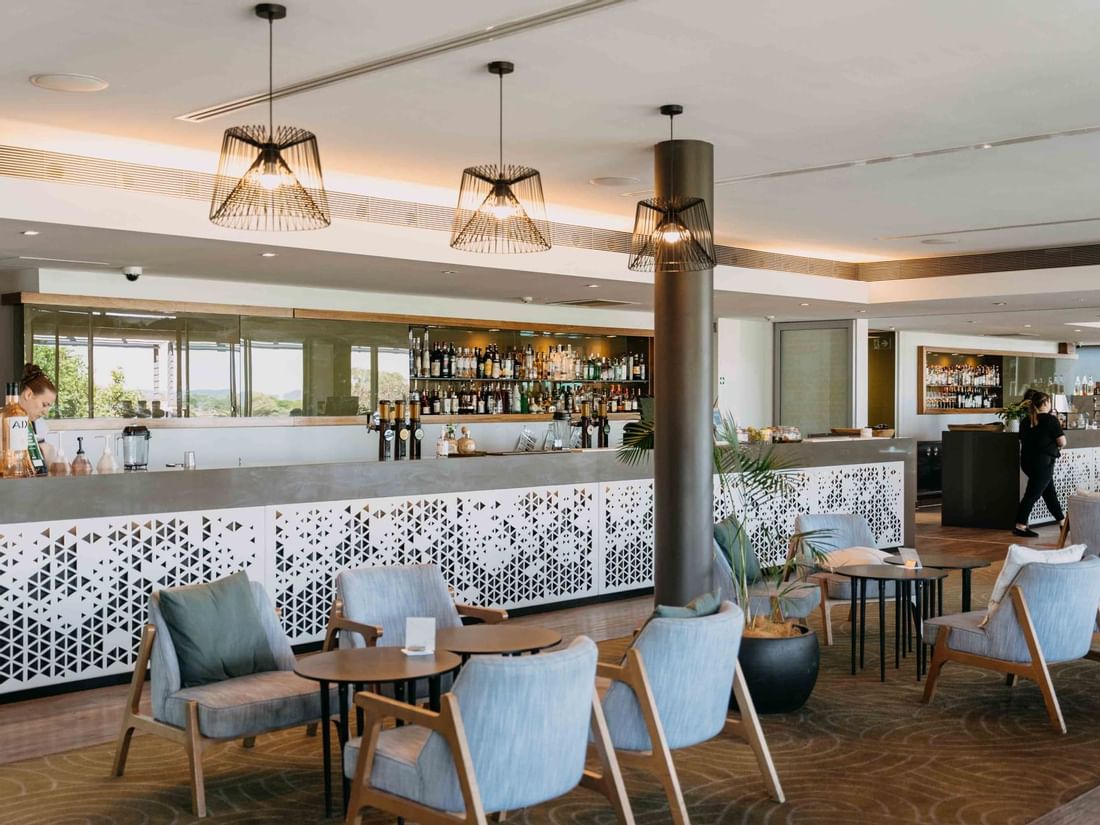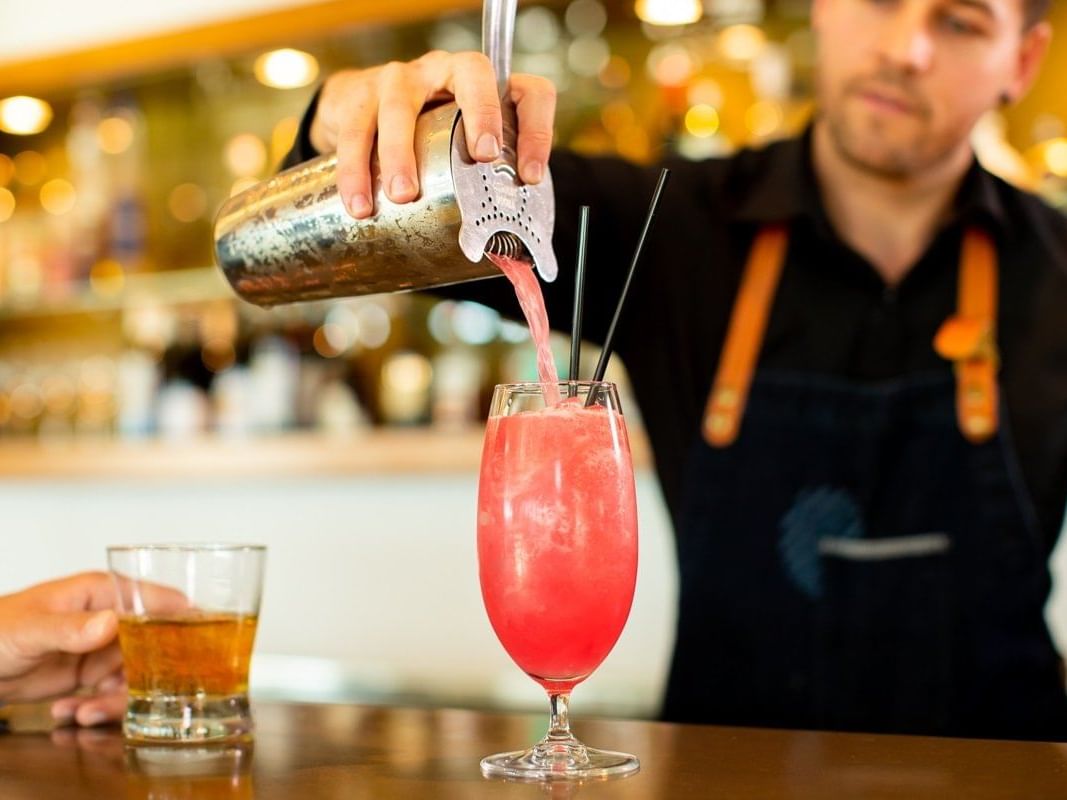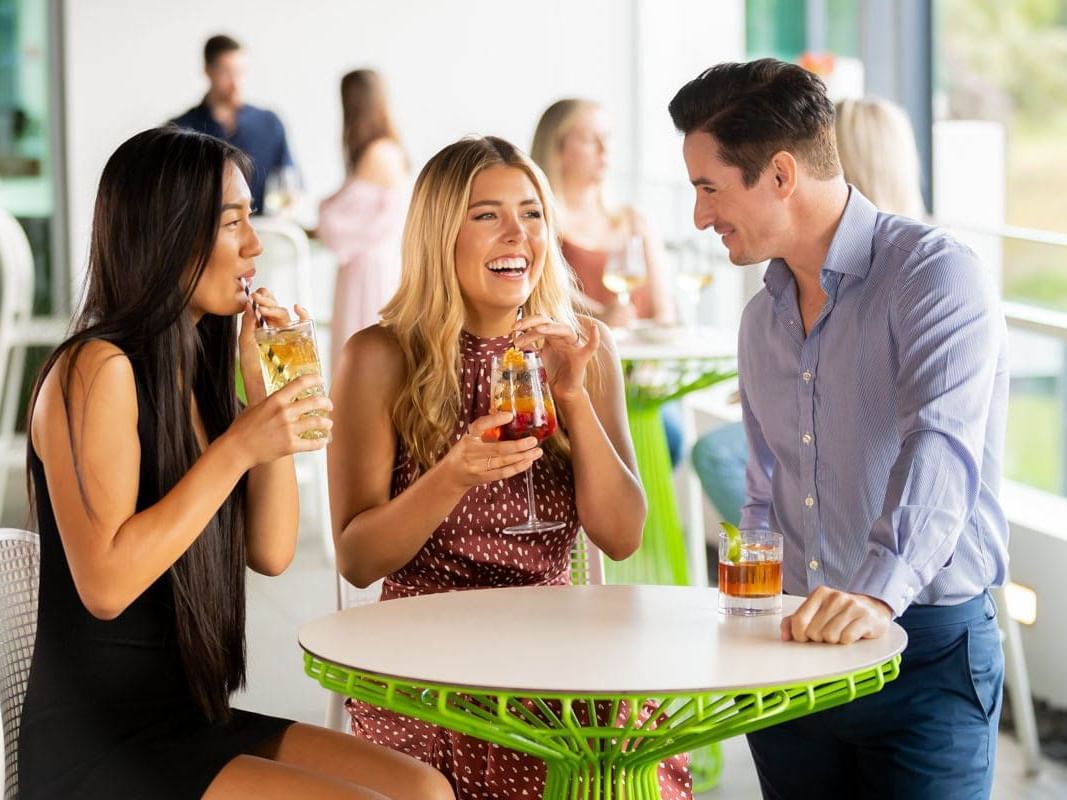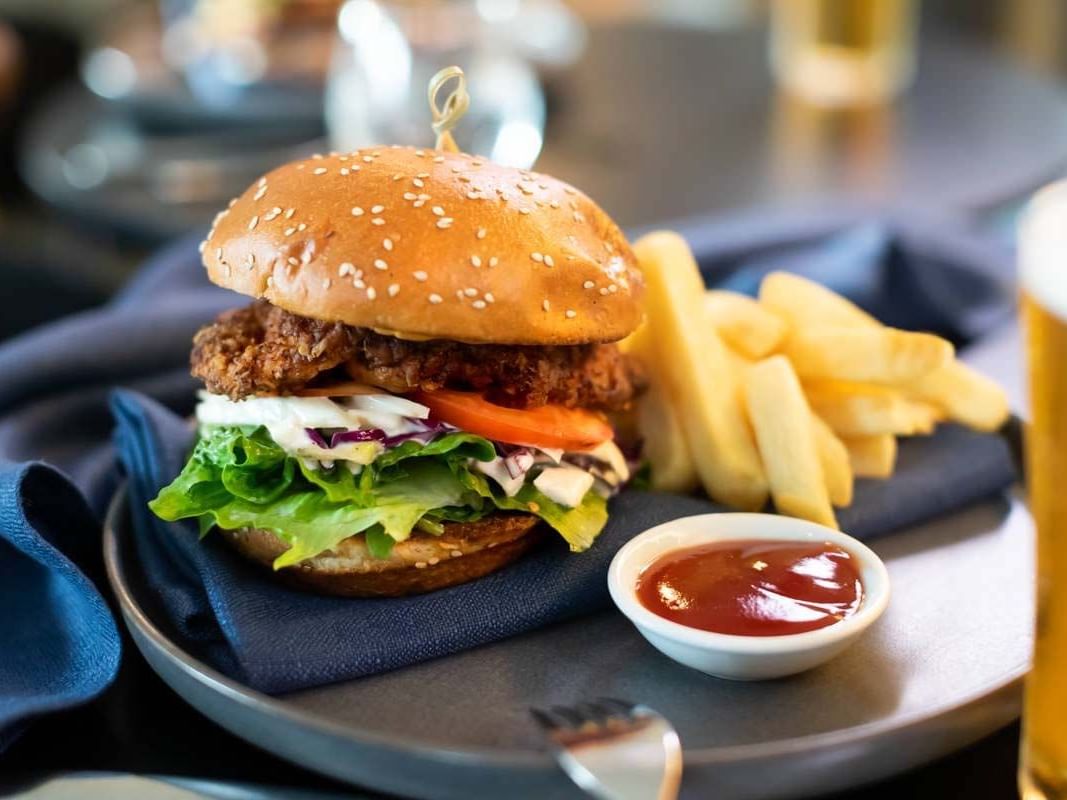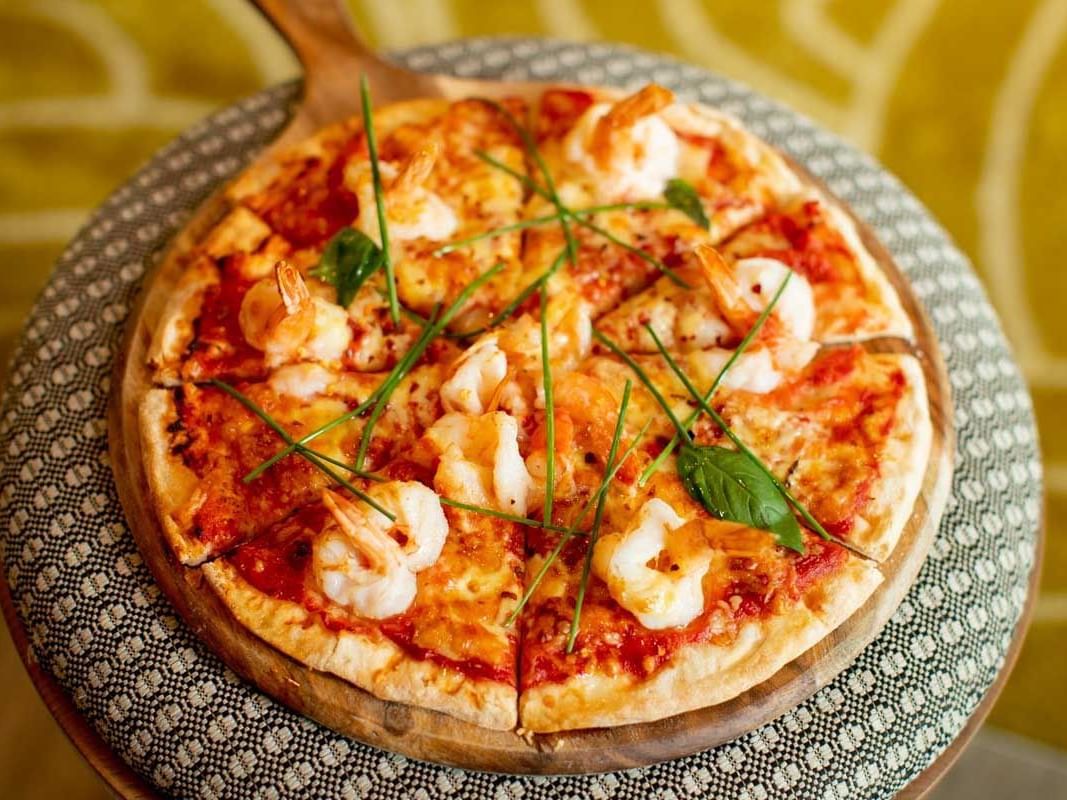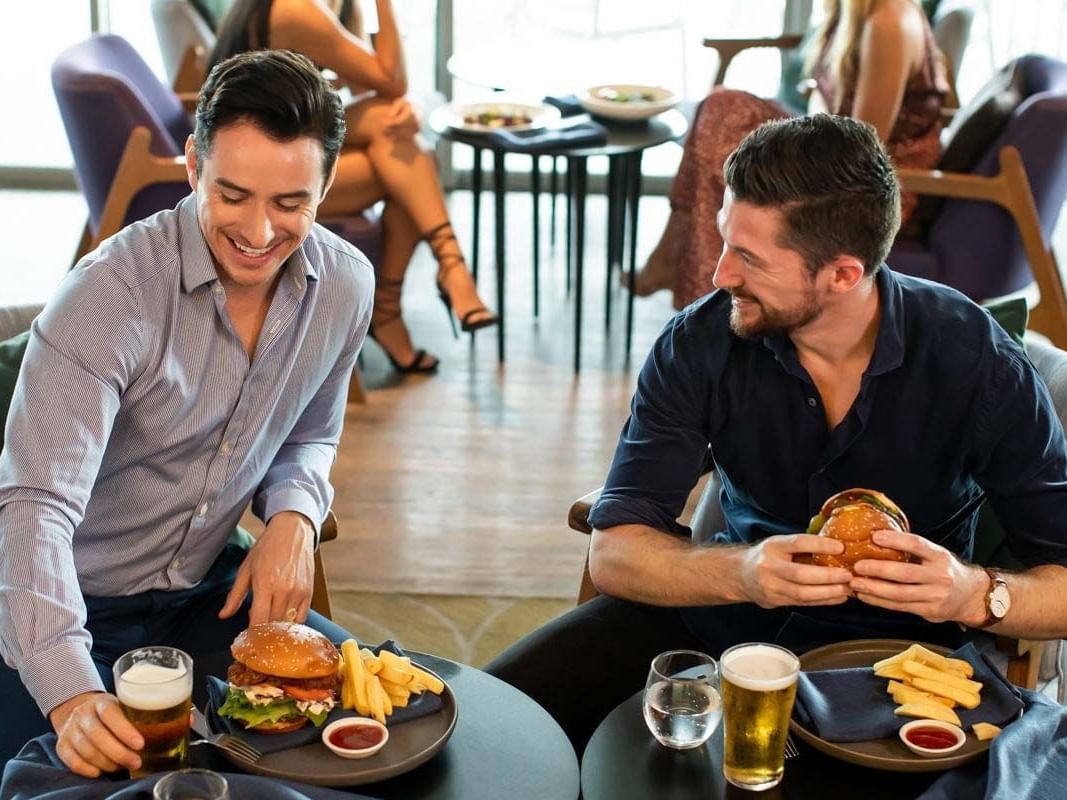 OPENING HOURS
7 days from 7.00am - 9.30pm *No bookings required - We accept walk ins only
Offering light breakfast 7.00am - 11.00am
All day menu from 11.30am - 9.30pm
Shallows Bar was made for relaxing with colleagues or friends at our luxury Central Coast Resort. Our bar offers a casual, all day alfresco dining experience on the Central Coast, complemented by an extensive beverage menu, including signature cocktails, blended teas and espresso coffees.
Enjoy our alfresco dining area that features an wood fired pizza oven that is available on set nights of the week. Check our pizza menu to find out when we fire up our pizza oven. During the cooler months, you can cosy up to our indoor fireplace and enjoy a hot drink while you enjoy views of our golf course and lake.
We have a variety of setting options for all group sizes. For larger groups that want to enjoy a casual diing experience, you can sit at the high table and really take in the breathtaking views that are on offer. Otherwise we also have smaller inside and outdoor seating options for both casual and more formal dining at Shallows Bar. The options are endless and completely up to you! No bookings are required at Shallows bar and we welcome customers from 7.00am until 9.30am.
Shallows Bar features a vibrant and contemporary decor – the perfect place to catch up over Social Hour available every day from 4:00 p.m. to 6:00 p.m includes house wine and tap beer or Cocktail social hour 5:00 p.m. to 6:00 p.m (All cocktails $15) *no further discounts*
For more information, please contact us on 02 4352 8137 or email us