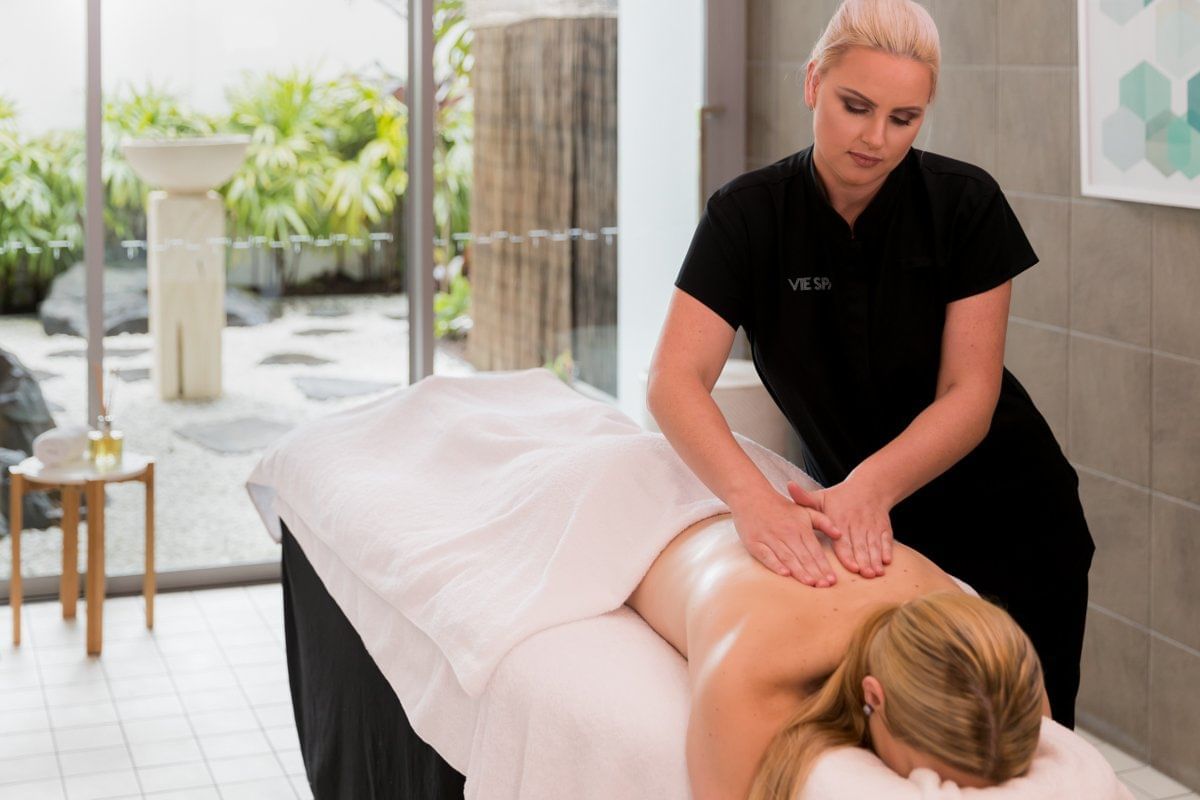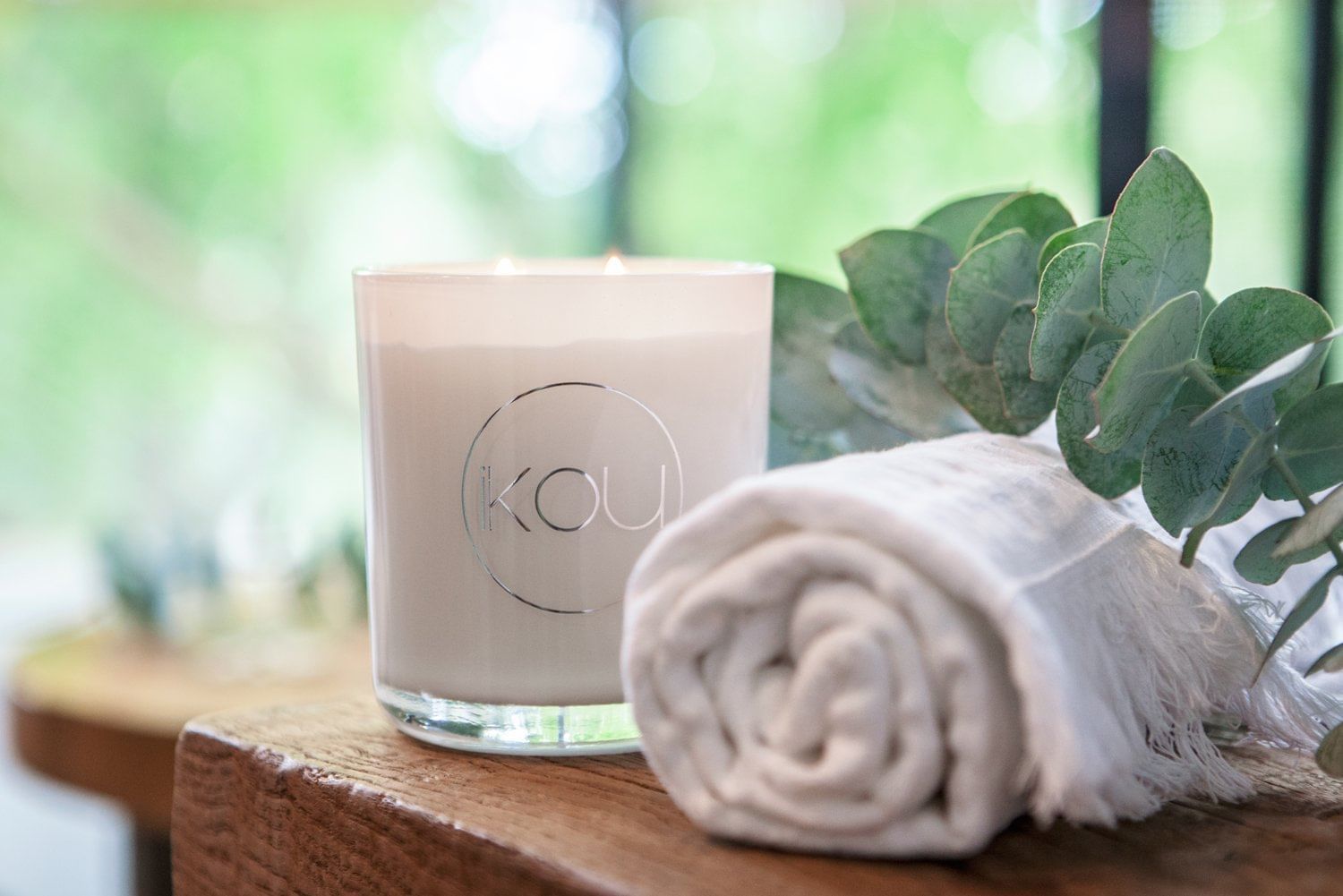 REPLENISH AT OUR MAGENTA SHORES DAY SPA
Vie Spa in Magenta Shores: your perfect retreat to relax and rejuvenate
Welcome to Vie Spa at Pullman Magenta Shores Resort. This luxurious Central Coast day spa is the perfect place to indulge in absolute relaxation, pampering and wellness. Vie Spa uses both the Pevonia Botanica and iKOU range of skin care products, with all-natural ingredients to bring your skin back to life. Escape to Vie Spa, where your experience is truly attentive, never intrusive and, most importantly, truly luxurious.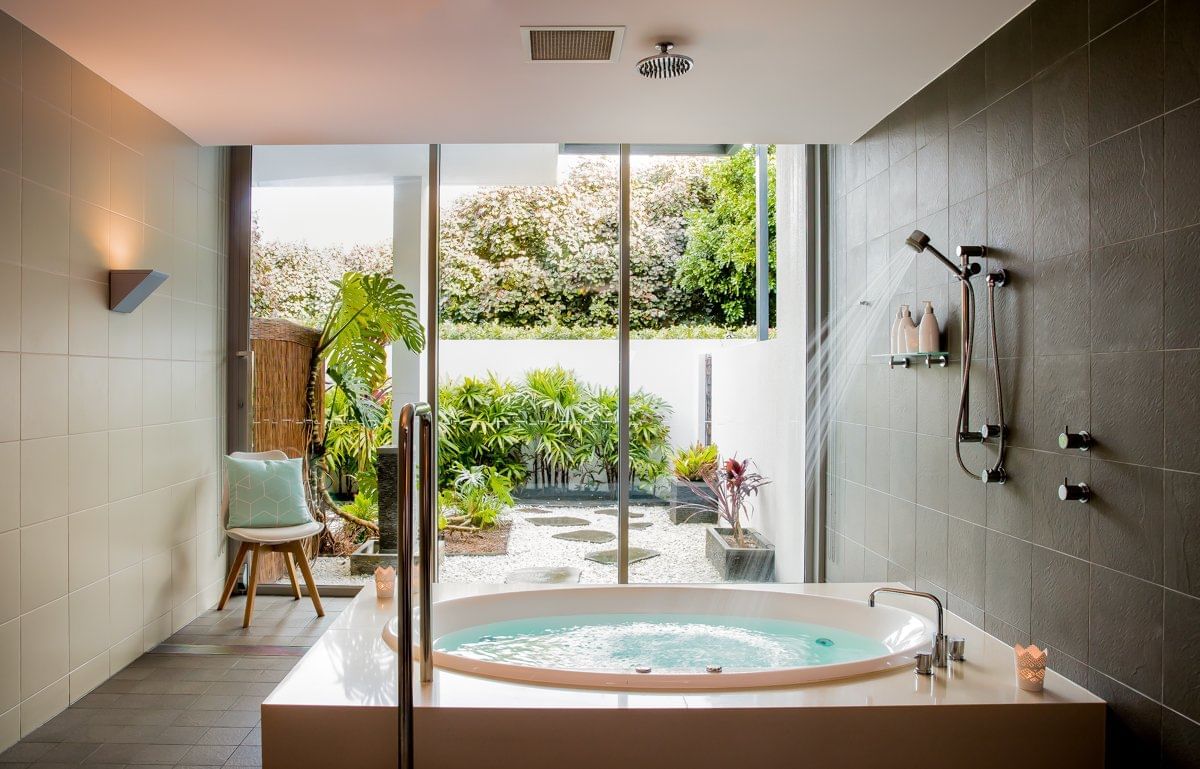 PAMPERING, ALL-NATURAL SPA TREATMENTS IN MAGENTA SHORES
To help slow the spread of COVID-19 we have implemented strict hygiene practices to ensure the safety of our therapists and guests. This includes:
* Limiting the number of people in Vie Spa and adhering to social distancing rules of 1.5m between guests.
* Ensuring stringent hygiene measures are in place for staff and guests.
* Should you be feeling unwell, even if you are experiencing mild symptoms, we ask that you kindly phone to reschedule your booking until you are feeling better.
Any existing rules and regulations will continue to apply.

OPENING HOURS
Vie Spa open seven days for your convenience.
Monday, Tuesday, Thursday, Friday & Saturday 9:00am - 5:30pm
Wednesday 9:00am - 7:00pm
Sunday & Public Holiday's 10:00am - 4:30pm
Closed Christmas Day & New Year's Day
BOOKINGS
Bookings at Vie Spa can be made via the booking link below or you can contact us on 02 4352 8121 or email viespa.magentashores@accor.com
FOLLOW US
Stay up to date on special offers and spa news by following us on Instagram
Escape to a tranquil place, a place where your wellness is nurtured to harmonise with your inner self, a place where care is personalised and life is celebrated. From the moment you enter our tranquil lounge you will feel a wave of calm wash over you. Connecting science with nature, Pevonia and sensory organic iKOU offerings are individually tailored to deliver optimal results. Our Vie Spa offers six beautifully appointed treatment rooms, including a specialised 'Blue Lagoon' Vichy shower and an exclusive 'Blue Bay' couple's suite, perfect for the shared experience.
While relaxing at Vie Spa, why not use our 20-metre, indoor heated pool or steam room?
CHRISTMAS PROMOTIONS 2021
MELT AWAY
90mins | 195
Body Vie Massage | Soothing Foot Treatment Deep Conditioning Scalp Treatment
RECOMMENDED UPGRADES:
Reviver Facial 85
Hot Stone Massage 15

GLOW
90mins | 179
Dry Body Brush | Hydrating Cocoon
Deep Cell Hydrating Facial
RECOMMENDED UPGRADES:
Vie Full Body Massage 60min 99
Vie Sacred Scalp 40

JOY
60mins | 149
Body Exfoliation
Back, Neck & Shoulder Massage
RECOMMENDED UPGRADES:
60min Massage 65
Reviver Facial 85

MISTLETOE
70 mins | 159
Hydro Jelly Facial | Eyebrow wax
Eyebrow & Eyelash Tint
RECOMMENDED UPGRADES:
LED Light Therapy 29
Vie Sacred Scalp 40
CHRISTMAS add ons to any treatment:
Classic summer mimosas 15
Pamper your palette 30pp
CREATIVE CHRISTMAS GIFT STORE
Give the gift of radiant skin and wellness when choosing from our luxurious range of products.
A personally created gift will leave a lasting mark of a glowing complexion
*Subject to availability. Valid for December 2021 only. 15% surcharge applicable on Sundays & Public Holidays
Cannot be used in conjunction with any other offers/promotions.
TRIPLE BODY HYDRATION RITUAL
90 mins | $195
A treatment that will be perfect for when our doors reopen.
Consisting of a body exfoliation, hydrating flannel flower body wrap and deep
conditioning hair and scalp treatment, this treatment is designed to hydrate, nourish, and age defy the skin

Recommended Upgrades:
60 minute Deep Cell Hydration Facial $109
60minute Relaxing Massage $99
*10% surcharge will apply on Sunday bookings


LUMAFIRM LUXE FACIAL
80 mins | $195
Bring on visible radiance with the Lumafirm Repair Facial – lift and glow. This powerhouse facial works deeply and quickly, infusing
your face, neck and decollate with the best anti-free radicals, the latest generation of repairing peptides, and outstanding
lightening actives. Enjoy with our
complimentary blissful eye mask.

Recommended Upgrades:
60minute Relaxing Massage $99
LED Light Therapy $49
Plumping Lip Treatment $39


BRIGHT n NEW BODY
50 mins | $99
For a flawless, longer lasting tan enjoy a full body exfoliation to gently remove dead skin cells and prepare the skin prior to tan
application Continue with a full body
application with our organic spray tan to leave your body with a healthy, natural glow.
*Skin Preparation required*
Recommended Upgrades:
30min Back, Neck and Shoulder Massage $55
File and Toenail Paint $25


VIE SIGNATURE HIGH TEA
60 mins | $159
Choose from one of the following
• Vie Relaxation Massage • Organic Radiance Facial • Sole Revival Pedicure • Hand Print Manicure
Signature high tea will be enjoyed in Shallows Bar & Terrace
(24 hours' notice is required)
Summer promotions: Book now P: 02 4352 8121 or E: viespa.magentashores@accor.com
Subject to availability. Cannot be used in conjunction with any other offers/promotions.
Valid for summer season only. 15% surcharge on Sunday's/ P.Hol.
AFTERPAY NOW AVAILABLE
With a boutique full of beautiful skin and lifestyle products Vie Spa has something for everyone.
Give the Gift of gratitude to friends or family.

*Terms & Conditons when purchasing Gift cards and Gift Vouchers
• Gift Voucher/Cards is redeemable at Vie Spa Pullman Magenta Shores only • Gift Voucher/Cards are valid for 36 months. • Gift Voucher/Cards are non-refundable, non-transferable and not redeemable for cash. • Vie Spa will not be held responsible for misplaced, stolen or damaged vouchers • Vie Spa's normal booking policies apply. • 15% surcharge applies for Sunday's and public holidays. • Please indicate at the time of booking that you will be using your Gift Voucher/Cards and quote the Gift Voucher/Card number.
Escape to a tranquil place, a place where your wellness is nurtured to harmonise with your inner self, a place where care is personalised and life is celebrated. Escape to Vie Spa with our new Spa Menu.
ORGANIC FACIAL
A relaxing facial treatment using essential oils to restore moisture levels and balance, and address individual needs

RELAXATION MASSAGE
Lie back and Relax. Melts away stress and relieves muscular tension.

VIE PERFECT DUO
A massage to melt away stress and
relieve muscular tension whilst combining a relaxing facial using essential oils to restore moisture levels and balance, and address individual needs

SOLE REVIVAL
Re-energise your feet with a therapeutic pedicure treatment, leaving your feet feeling silky soft and smooth

BODY SCRUB & VICHY SHOWER
Energizing full body exfoliation using aromatic oils to stimulate circulation and banish dry skin, followed by a soothing vichy rain shower
Monday - Friday 50 mins | each package $110pp
Saturday & Sunday 50 mins I each package $115pp | $126.5 Sun & P/Hols
**Minimum 5 guests per booking**
GROUP EXPRESS PACKAGES
HYDRATING FACIAL
Restore a healthy glow so your skin will feel refreshed and hydrated using organic Skincare

EXPRESS PEDICURE
Re-energise your feet with a pedicure, including a file, buff then complete with your OPI nail polish

EXPRESS MANICURE
Your hands will be perfectly manicured and polished using our OPI nail colour

VICHY SHOWER
An energizing treatment to soothe muscles and leave skin invigorated and the spirit revitalised. Finished with Pevonia's body oil

RELAXATION MASSAGE
Back, Neck & Shoulder Massage designed to melt away stress using our organic iKOU blend
Monday - Friday 30 mins | each package $79pp
Saturday & Sunday 30 mins I each package $85pp | $93.5 Sun & P/Hols
**Minimum 5 guests per booking**