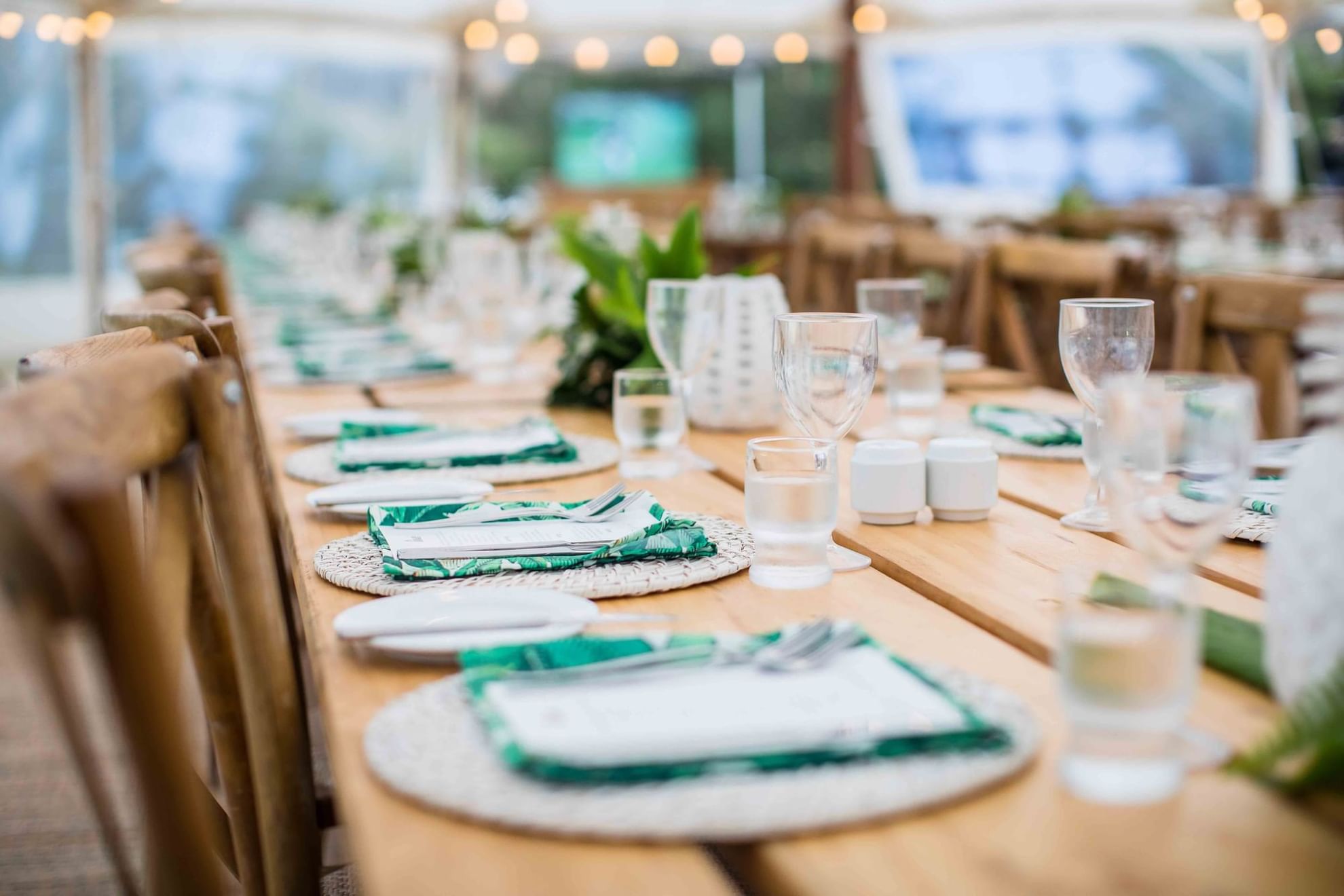 PULLMAN MAGENTA SHORES RESORT CONFERENCE PROPOSAL
Located just 90 minutes from Sydney, Pullman Magenta Shores Resort looks forward to providing you with a proposal for your meeting or special event.
The magnificent location of this luxury hotel, with resort-style amenities, makes it the perfect choice for conferences and special events. Our central coast conference venue offers so much and will exceed expectations: from its beautiful grounds, bordering a pristine sandy beach, through to sumptuous accommodation. Our impressive 5 star hotel and venue offers everything for business and social occasions.
What could be more romantic than a wedding in the gardens, with the Pacific ocean as a backdrop. Choose one of the spacious function rooms for a Central Coastal Conference, knowing that every possible convenience is available. Enjoy business and pleasure hand-in-hand by playing golf on our course with a view, and, whatever the reason for the visit, delicious fine dining is available either indoors or alfresco.
Our professional event planning services will make arrangements easy for even the busiest of people, and, as a Central Coast conference venue, we are second to none and sure to impress business associates and clients alike.
Whether visiting for the day, weekend or for longer, there is so much to enjoy, including the spa and evening entertainment. For a Central Coastal Conference or a memorable event, we are the first choice premier resort.

For any enquiries regarding upcoming conferences and meetings, please complete the details below or attach your brief and our events team will contact you shortly.

You may also contact our events team by phoning 02 4352 8106 or emailing H8791-SB@accor.com.
Thank you for your enquiry
One of our team members will be in contact with you shortly.
YOUR FORM HAS NOT BEEN SUBMITTED
Please check the fields marked with an asterisk (*) and verify that all fields are complete and correct.