Your Guide to the Central Coast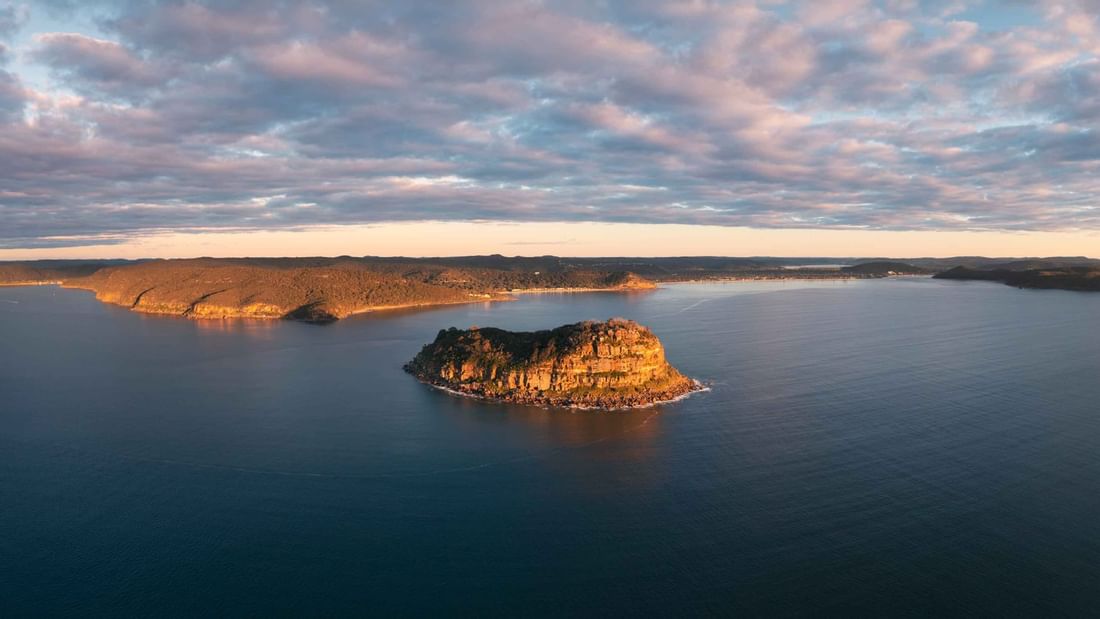 The Central Coast is a stretch of beautiful coastline in New South Wales. It's a region known for its wine, beaches and surfing, but it also contains a lot more than just these typical Aussie activities. It's located about an hour north of Sydney and has the perfect combination of urban and rural life. In this guide to the Central Coast we'll cover everything from where to shop, what activities to do and where to go for food.


Where to Eat
Barretts Restaurant:
Our very own on site restaurant features a contemporary, modest bistro setting overlooking a stunning lake and golf course. Open for both buffet style breakfast and a formal dinner, there is a wide variety of menu options to suit every tastebud. To find out more information about Barretts Restaurant click here.
Shallow Bar:
If you want something more casual, our onsite bar offers a great selection of wines, beer and cocktails as well as great casual food like burgers, wraps and fish & chips. Enjoy an alfresco dining area that features an outdoor wood fired pizza oven available on set weekdays. To learn more about Shallows Bar click here.
Little Creek Cheese Factory:
Little Creek Cheese Factory serves up all sorts of tasty cheese products accompanied by fresh breads and seasonal salads. This dairy farm was established in 1876 so they definitely know what they're doing when it comes to making cheese! They offer tours throughout the day that showcase how their award-winning cheeses are made. The factory shop sells their own homemade cheddar as well as other specialty cheeses like Camembert or Blue Vein Brie. Find out more about Little Creek Cheese Factory here.

What to Do

Magenta Vie Spa:
This one is a no brainer but we had to include it anyway. If you are looking for an escape from the hustle and bustle of the city, then treat yourself to some relaxation at Vie Spa located at Pullman Magenta Shores Resort. Their signature massage is a dream using a combination of aromatherapy oils complimented with rhythmic motions that will have you feeling fresh and rejuvenated in no time. Visit the Vie Spa Website here.
Magenta Shores Golf & Country Club:
If golf is more your speed, then this course is for you! Enjoy sweeping views from every hole as well as breathtaking fairways surrounded by sand dunes and native bushland on the Central Coast's only 18-hole championship course—it will be hard not to get inspired by such natural beauty each time you play! Magenta Golf is available to all guests staying at our resort or you can become a member. To find out more about Magenta Golf click here.
The Entrance Pelican Feeding:
Just 10 minutes from our resort, you can watch Pelicans dive into the water just off the beach at the Entrance. Feeding times vary depending on weather conditions and tides. To check to see when they will be feeding, head to this link.
Learn to Surf:
Learn surfing on the beautiful Central Coat on one of their beginner friendly boards or take a lesson with one of their experienced instructors. You can book into a class specifically to suit your level of experience. To book a lesson, click here.
Glenworth Valley Outdoor Adventure:
Enjoy surreal outdoor activities at Glenworth Valley like kayaking, horse riding, camping, quad biking and so much more. You will have the thrill of a lifetime with so many exciting activities and adventures to be had. For more information head to this link.
Australian Reptile Park:
The Australian Reptile Park has over two hundred different species of reptiles and amphibians, including crocodiles! You'll also be able to see kangaroos roaming around freely as well as other native Australian animals like wombats and dingoes. So if you want an exciting trip that will give you an up close experience with nature then this is definitely something worth checking out. We have partnered with the Australia Reptile Park to offer guests the ultimate family holiday. Guests will receive a one night stay at Pullman Magenta Shores Resort and a family pass for 4 to the Reptile Park. To find out more about this package, click here.
Where to Shop

Avoca Beach Markets:
Located in the town of Avoca, these markets are a popular place for locals to buy fresh produce and local arts and crafts. They are held every 4th Sunday from 9am – 2pm. We recommend this as a must do when on the Central Coast. For more information head here.
Ettalong Beach Markets:
Ettalong Beach Markets are also worth a visit for those who love handmade and vintage items. You can find these markets on the second Sunday of each month from December to March. Find more information here.
Westfield Tuggerah:
Westfield Tuggerah is a great place for shopping if you need to get your shopping fix while visiting the Central Coast. It's also home to some great restaurants and cafes if you need a rest after spending all day shopping or just want something different than what's available at the beach markets. To see a list of shops and opening times click here.
What to See

Norah Head Lighthouse:
The Norah Head Lighthouse can be found on the southern side of the Central Coast. It was built in 1908 and is still in use today, making it one of only three remaining manned lighthouses along Australia's entire coastline. The lighthouse has a rich history, with over 4 million people visiting it each year to learn about its history and enjoy spectacular views across the ocean. The site also offers guided tours inside the building as well as self-guided tours around the grounds outside. If you're lucky, you may even spot one of its resident koalas snoozing up in a tree! Learn more about Norah Head Lighthouse here.
Whale Watching:
Whale watching is another popular activity around this area with plenty to see! You can try your luck at spotting whales from land at places like Bouddi National Park or Crackneck Point Lookout; alternatively, if you'd rather get out on the water yourself then there are plenty of boat tours available to take you out into deeper waters where whales are more likely to pass by (and hopefully be seen). Find out about Whale Watching on the Central Coast at this link.
Bouddi National Park:
This park is great for families or anyone who wants to get some exercise while exploring nature. There are many different trails within the park that lead through forests, along cliff sides and past beaches before ending at picturesque picnic spots overlooking ocean views. See more information here.
Crackneck Point Lookout:
If you're feeling adventurous then take a trip to Crackneck Point Lookout. This lookout offers amazing 360 degree panoramic views across Forresters Beach. To find out more information head here.
We hope you enjoyed our guide to the Central Coast. It's a place we love, and it's easy to see why so many people do too. The combination of culture, history and natural beauty is hard to beat anywhere in Australia. If you're planning your own visit we'd love for you to add your own suggestions of what to see and do on the Central Coast on our socials!


Image by Destination NSW
(Image taken at Sunrise at Lion Island, Broken Bay on the Central Coast)