Meet our Guest Supervisor Assistant, Kasey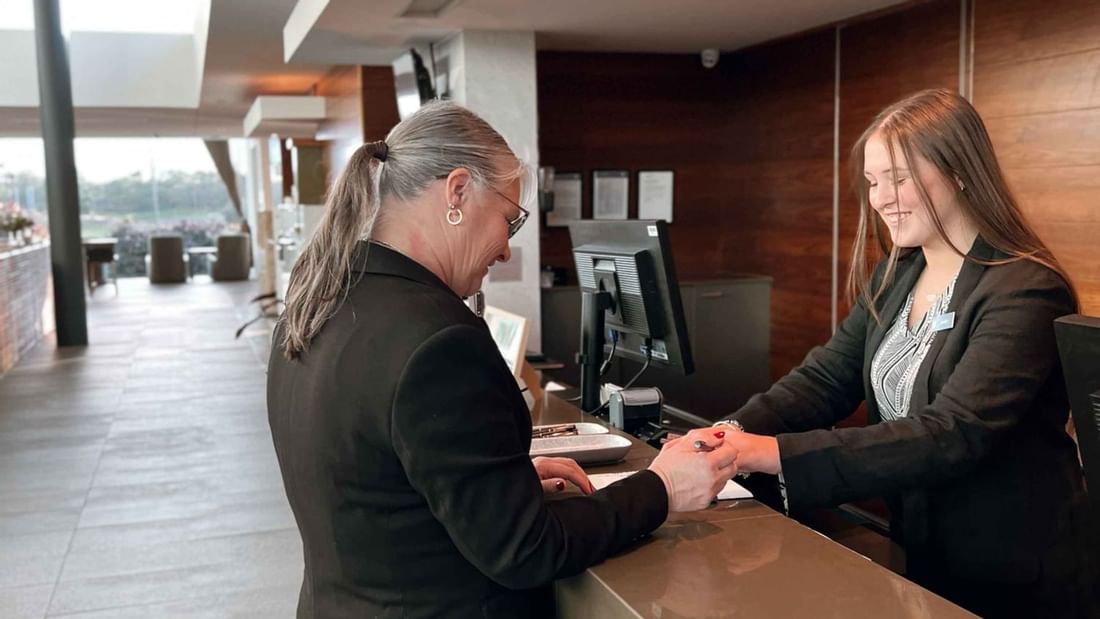 Kasey has been with us at Pullman Magenta Shores Resort for 8 months as our Guest Supervisor Assistant. Kasey previously worked as a Pharmacy Assistant at a busy Chemist and loves interacting with all guests when they arrive. Kasey makes sure each guest checks in and out smoothly and assists with all of their requests whatever they may be! Kasey's favourite thing about working as a Guest Supervisor at our resort is making sure each guests experience is memorable and they have an unforgettable stay.
She goes above and beyond to ensure that our guests have a wonderful time. She's always smiling and greets everyone with a warm welcome. She has such a positive attitude and it shines through in her interactions with guests. We're so lucky to have Kasey on board at Pullman Magenta Shores Resort and we think you will think so too!
Learn more about Kasey below:

Favourite weekend adventure:
Going to the beach, playing netball, and going out with friends.


Favourite menu item at Barrett's:
The Arancini balls


What's a local's secret you can share:
Try Ken's humble pies at the entrance (best ever). Fraser is the best beach on the coast!
Best holiday you have been on:
Bali
List 3 words that best describe you:
Easy going, bubbly, trusting


If you could have a super power what would it be:
Time control