Let's Get Active on the Central Coast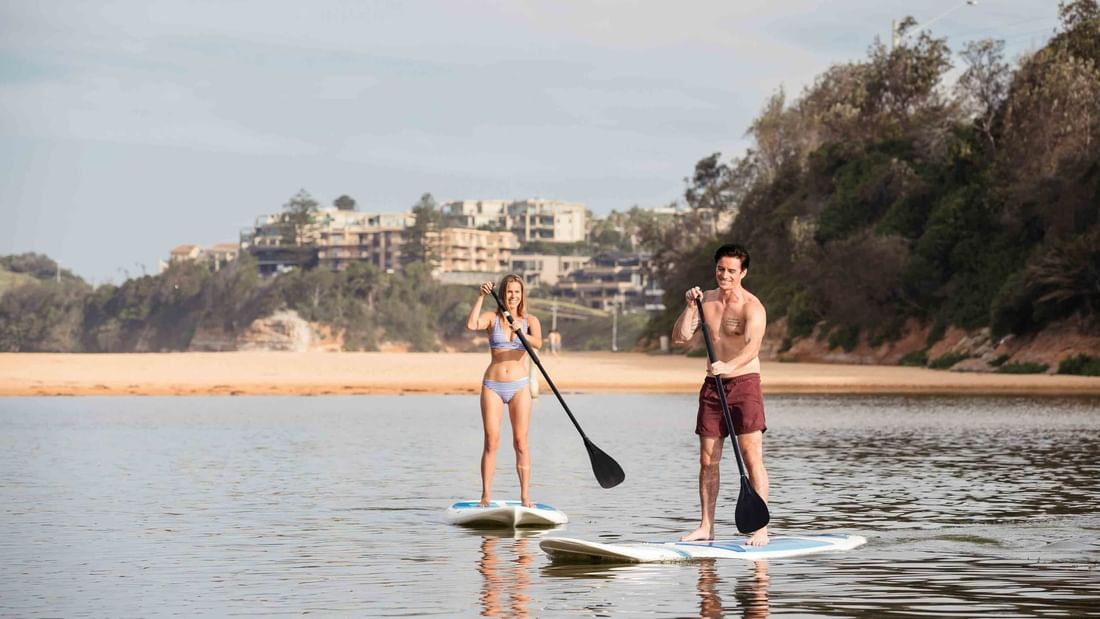 There are so many beautiful places to be active on the Central Coast, NSW!
Whether you're looking for a relaxing day out with family and friends, a unique exercise, a relaxing spa day or a challenging hike, there's something for everyone.
We've rounded up some of our favourite locations and businesses where you can get active on the Central Coast!
Nearby National Parks: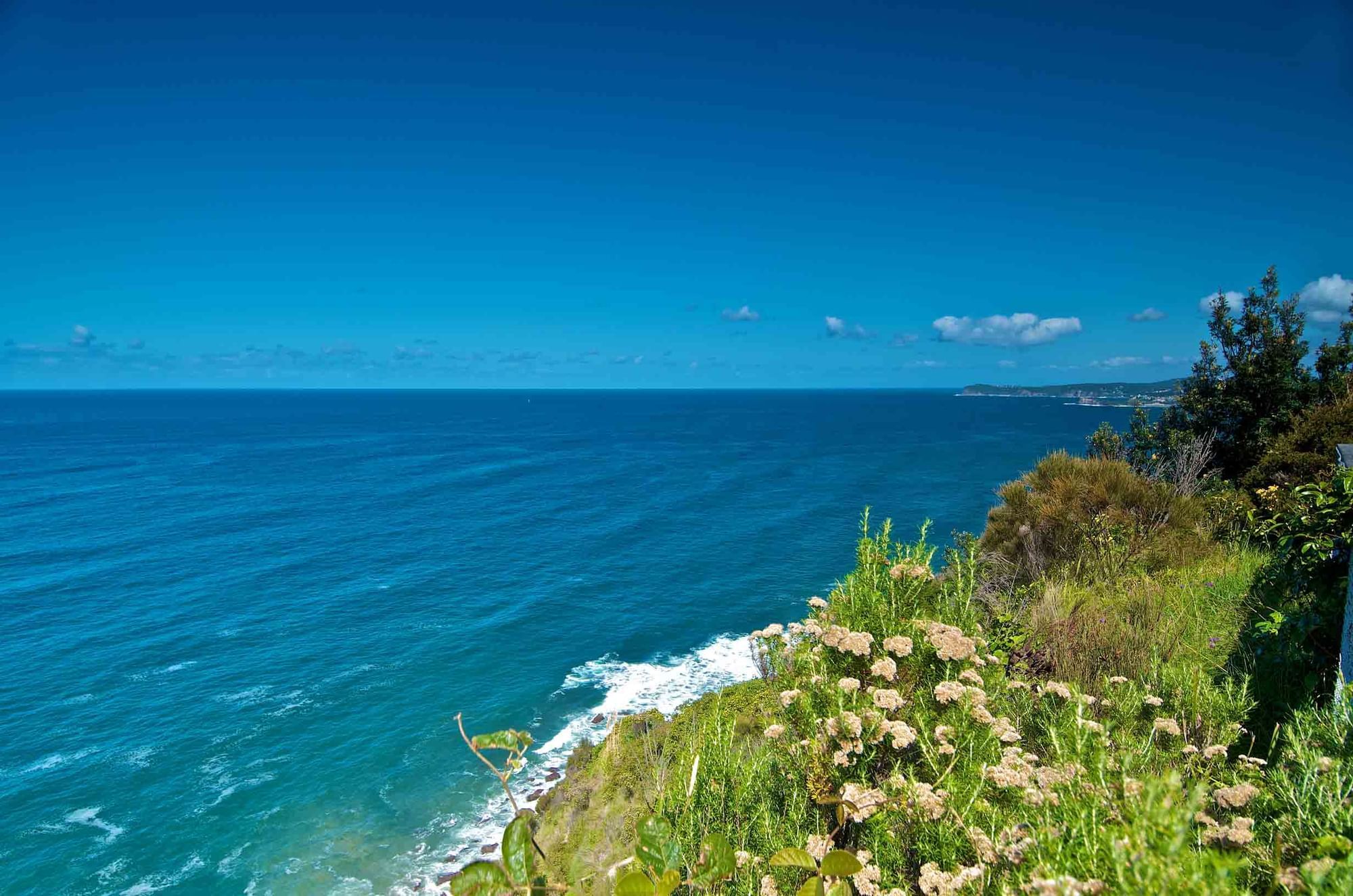 Wyrrabalong National Park
Wyrrabalong National Park is located only 5 minutes from Magenta Shores. This beautiful National Park is the perfect place to go whale watching, fishing, surfing, bushwalking and birdwatching. We highly recommend visiting Wyrrabalong when staying at our resort!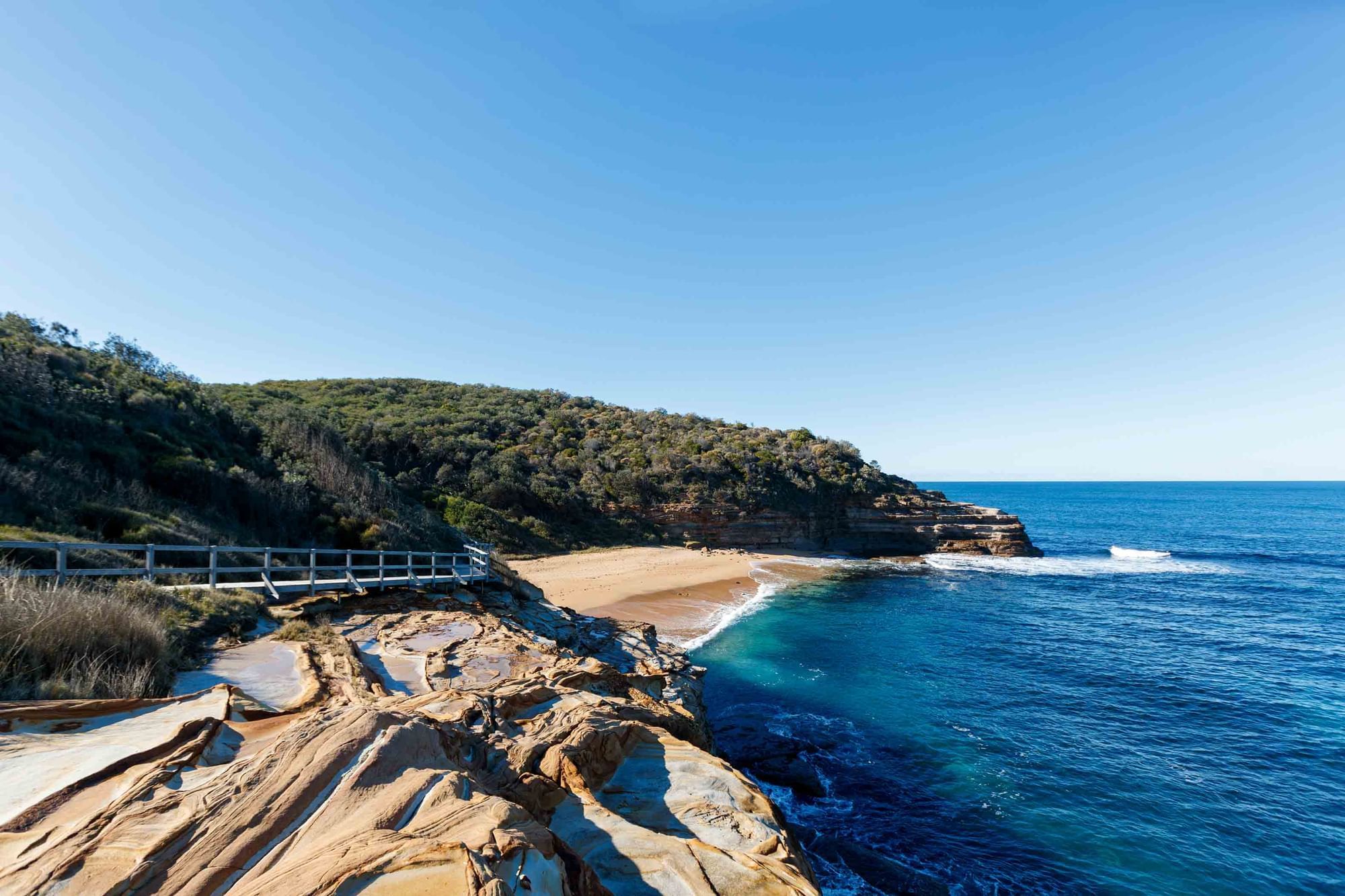 Bouddi National Park
Bouddi National Park is a local favourite on the Central Coast NSW. Bouddi features stunning views of the coastline and provides great activities such as camping, swimming, fishing, cycling trails, walking tracks and lookouts for whale watching. Bouddi National Park is roughly 45 minutes from our resort, but well worth the drive!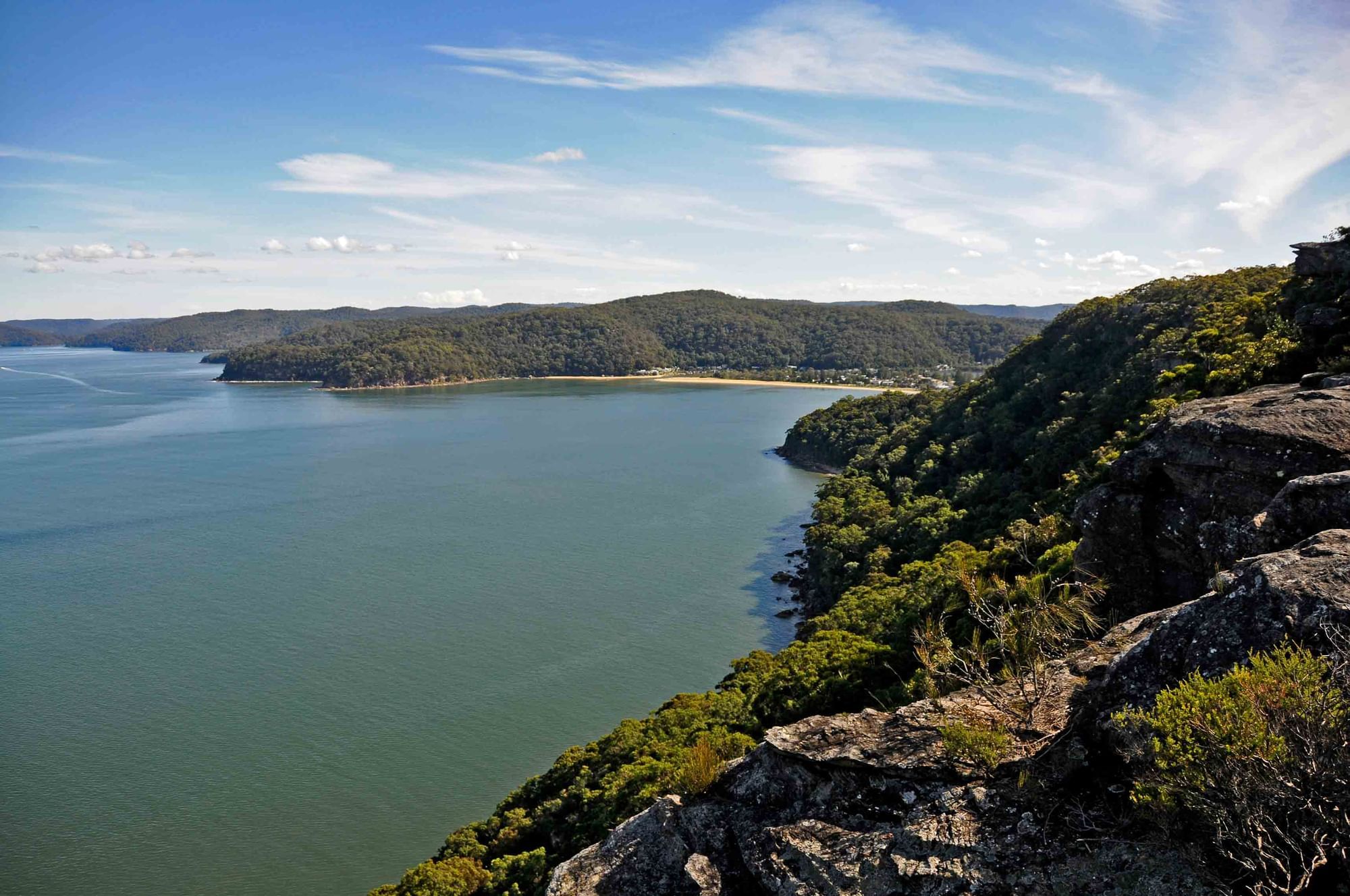 Brisbane Water National Park
Brisbane Water National Park is a 40 minute drive from Pullman Magenta Shores Resort on the Central Coast. This park protects ancient Aboriginal rock engraving sites and is a great place to stay active with its many walks, cycling and fishing spots.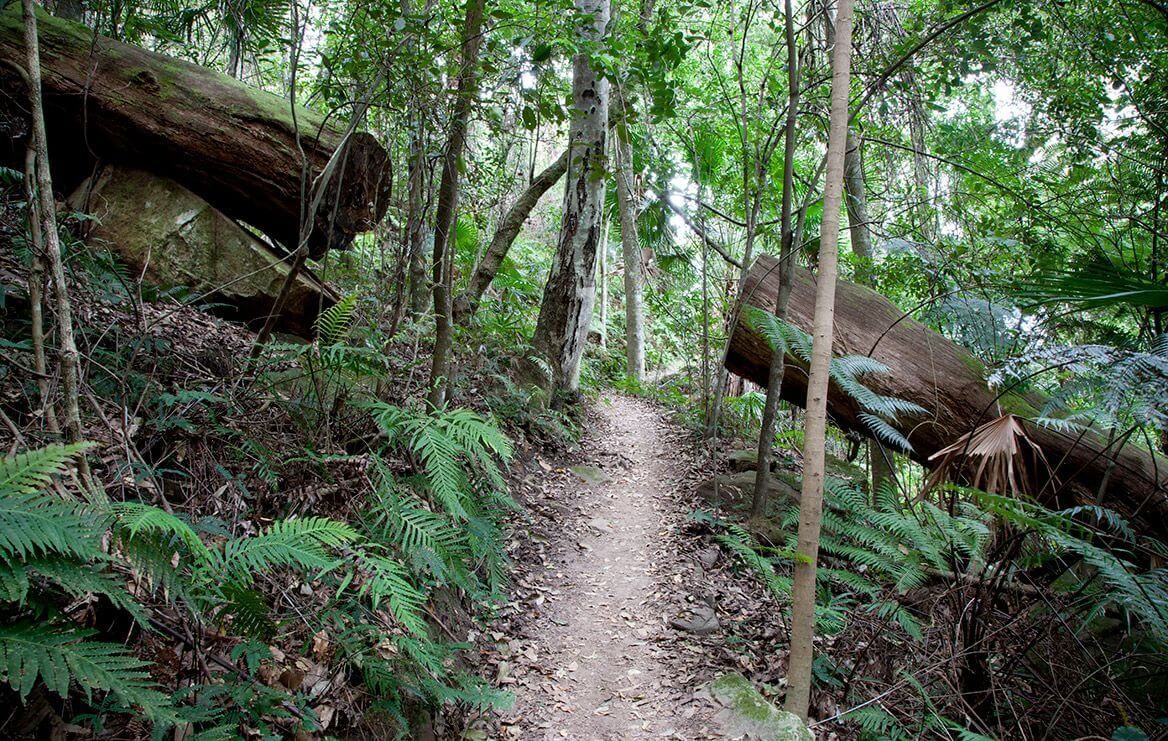 Strickland State Forest
Strickland State Forest is an exceptional ecotourism destination on the Central Coast. There are various walking tracks through different forest types that feature beautiful waterfalls and unique forest bridges. Only 40 minutes from our resort, this is a great place to spend a day out with excellent facilities including an all-weather shelter, picnic tables and toilets.
Jilliby State Conservation Area
Jilliby State Conservation Area is the perfect place to get active with a range of exciting activities you can do and only a 35 minute drive from Magenta Shores! It's a popular place for 4WD touring, mountain biking, horse riding and long bush walks. Find out more information here.
Bushwalks: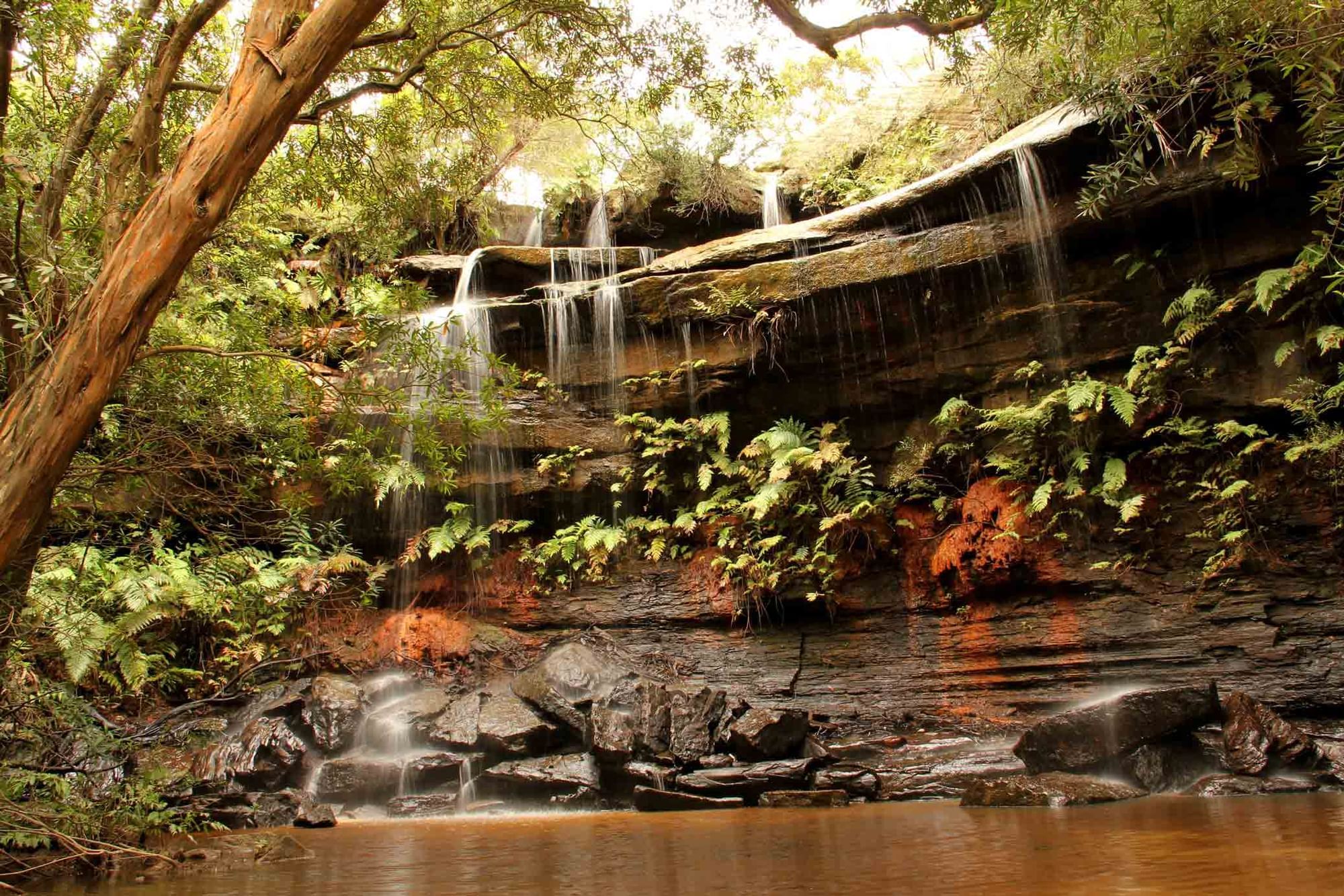 Girrakool Loop Track
For a short and easy walking track, visit Girrakool Loop Track which takes up to 1 hour of light walking. This track features an Aboriginal rock engraving site and scenic waterfalls. It takes approximately 40 minutes to arrive from our resort. There is also the Piles Creek Loop for a more intensive walking track that spans 4km.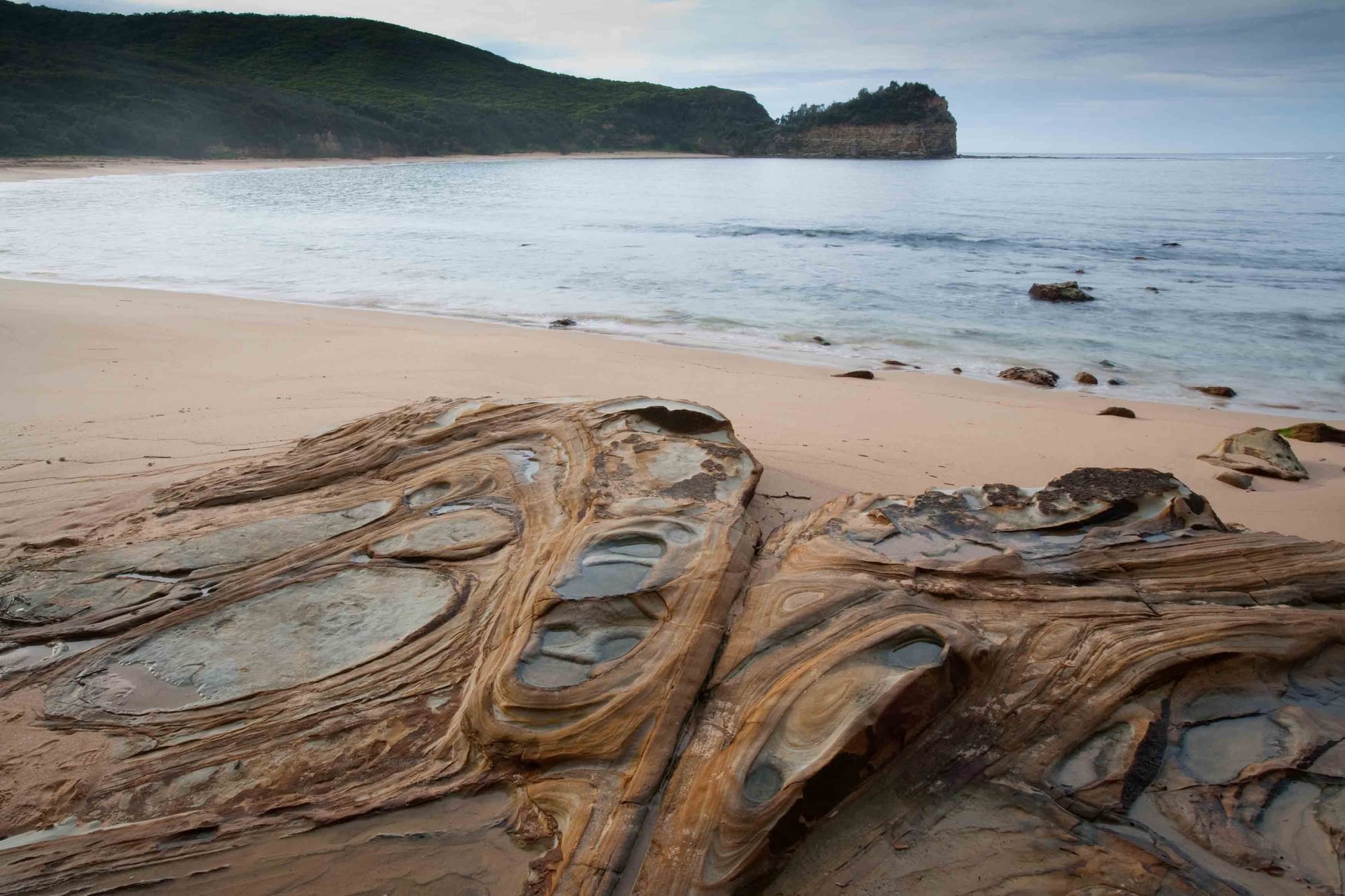 Maitland Bay Track
Maitland Bay Track is a short, yet steep walk located at the beautiful Bouddi National Park. This is one of the Central Coast's most popular bushwalks due to its expansive coastal views and shipwreck located at the base of the track. We recommend completing this walk when visiting Bouddi National Park, a 45 minute drive from Magenta Shores.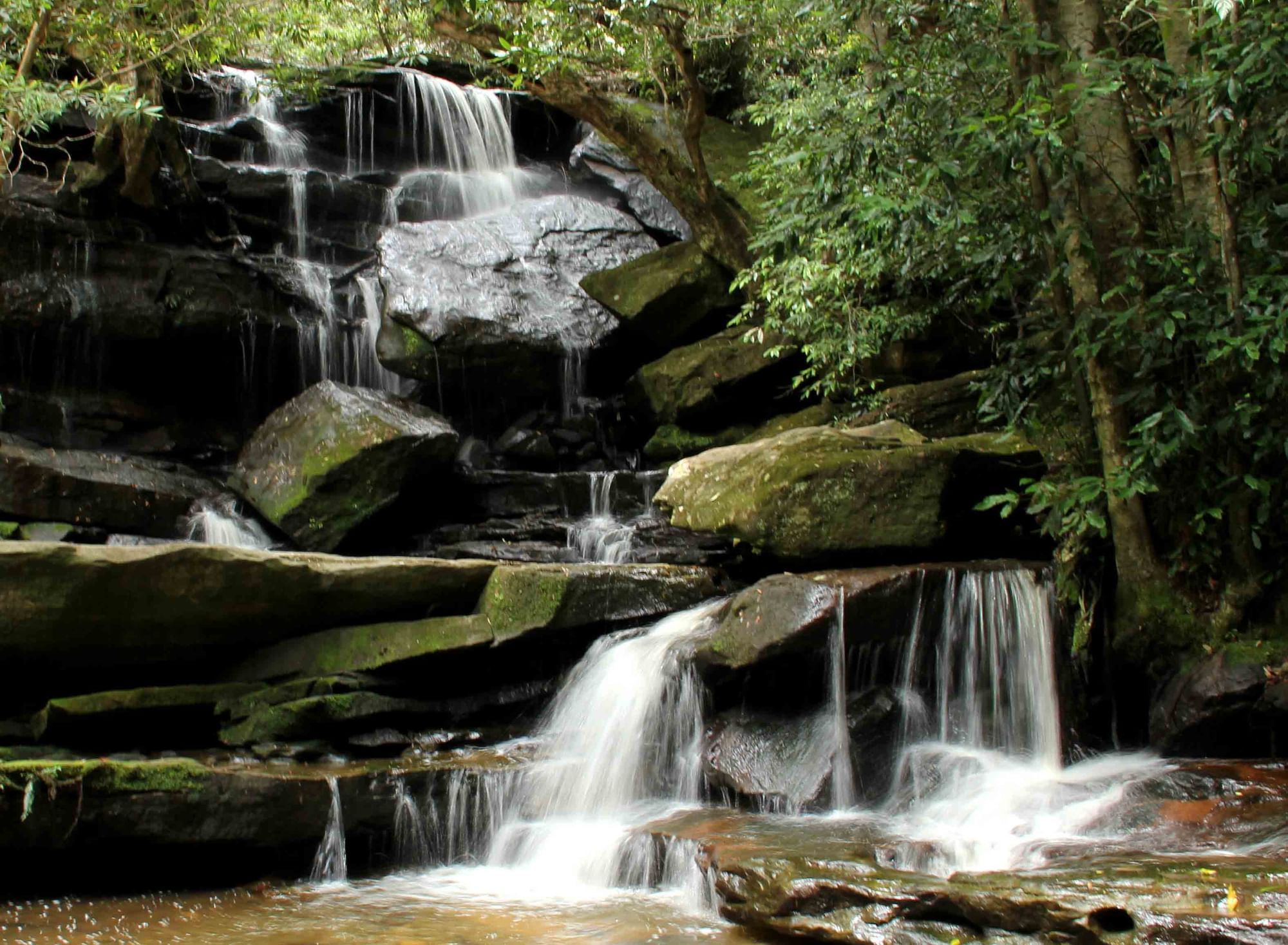 Somersby Falls Walking Track
This Walking Track located at Somersby Falls, 45 minutes from our resort, offers amazing views on the way down to the bottom of the waterfall. There are great birdwatching opportunities during your visit and you can also swim at the base of the waterfall (we advise to action extreme caution when swimming due to unknown depths and slippery rocks).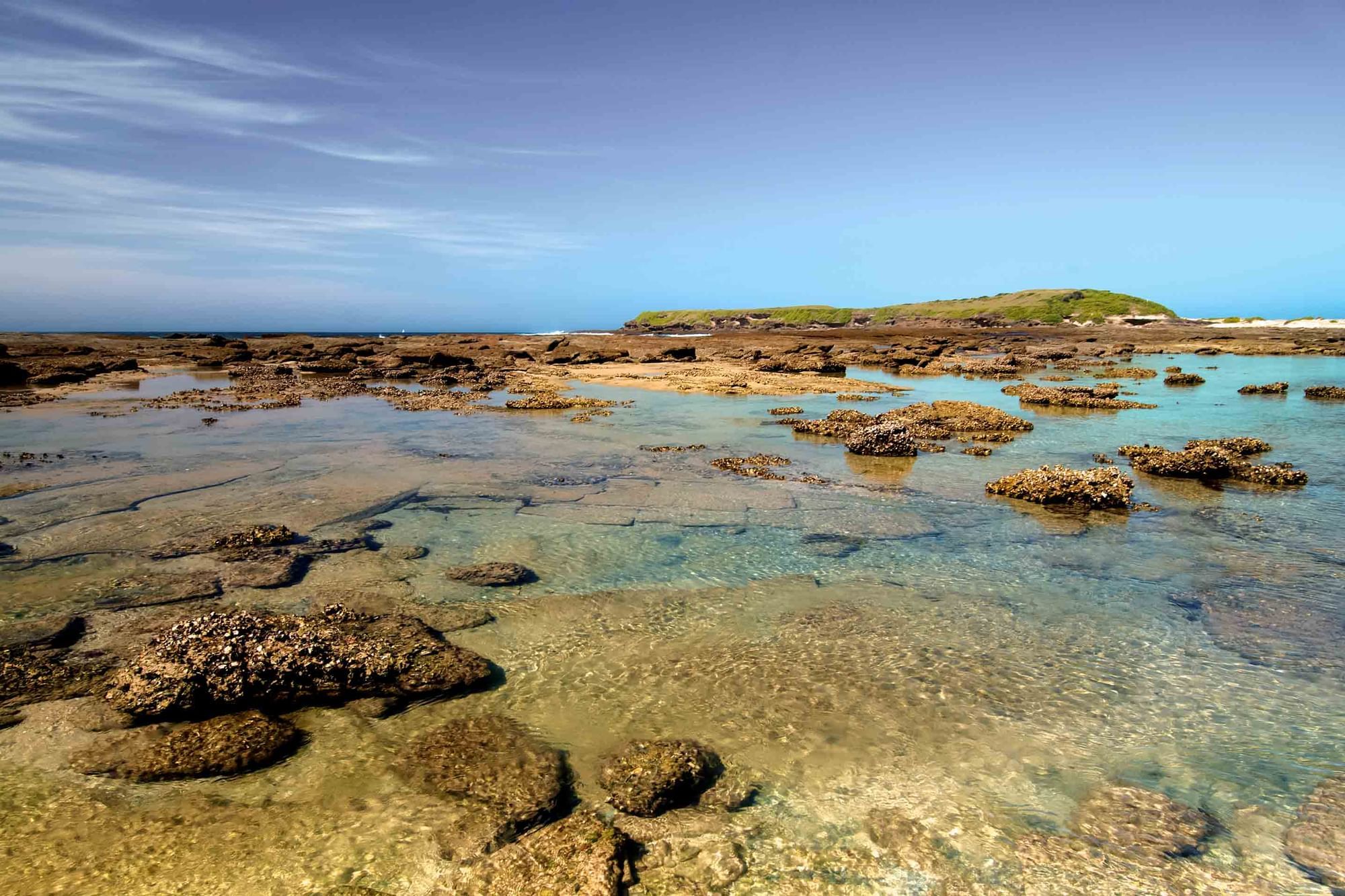 Moonee Beach Trail
Moonee Beach Trail is a part of Munmorah State Conservation Area, approximately 30 minutes from Pullman Magenta Shores Resort. This picturesque walk ventures through scenic coastal headlands and leads to the white sands of Moonee Beach where you can relax, fish or swim before heading back along the walk.
Water Sports:
Learn to Surf at the Entrance with PSA Central Coast. They are dedicated to teaching people become more confident in the surf and ocean. This is a fun way to stay active on the Central Coast, whilst learning important tools for staying safe in the ocean. They are located at the Entrance which is only 10 minutes from our resort.
Stand Up Paddle Boarding & Kayaking
Canton Beach is just 8 minutes from Pullman Magenta Shores Resort, where you can hire Stand Up Paddle Boards and Kayaks. If you are new to these activities, there is even the option to book into an introductory session and learn all the basic skills and techniques. This is a fun and active activity that is just moments from our resort.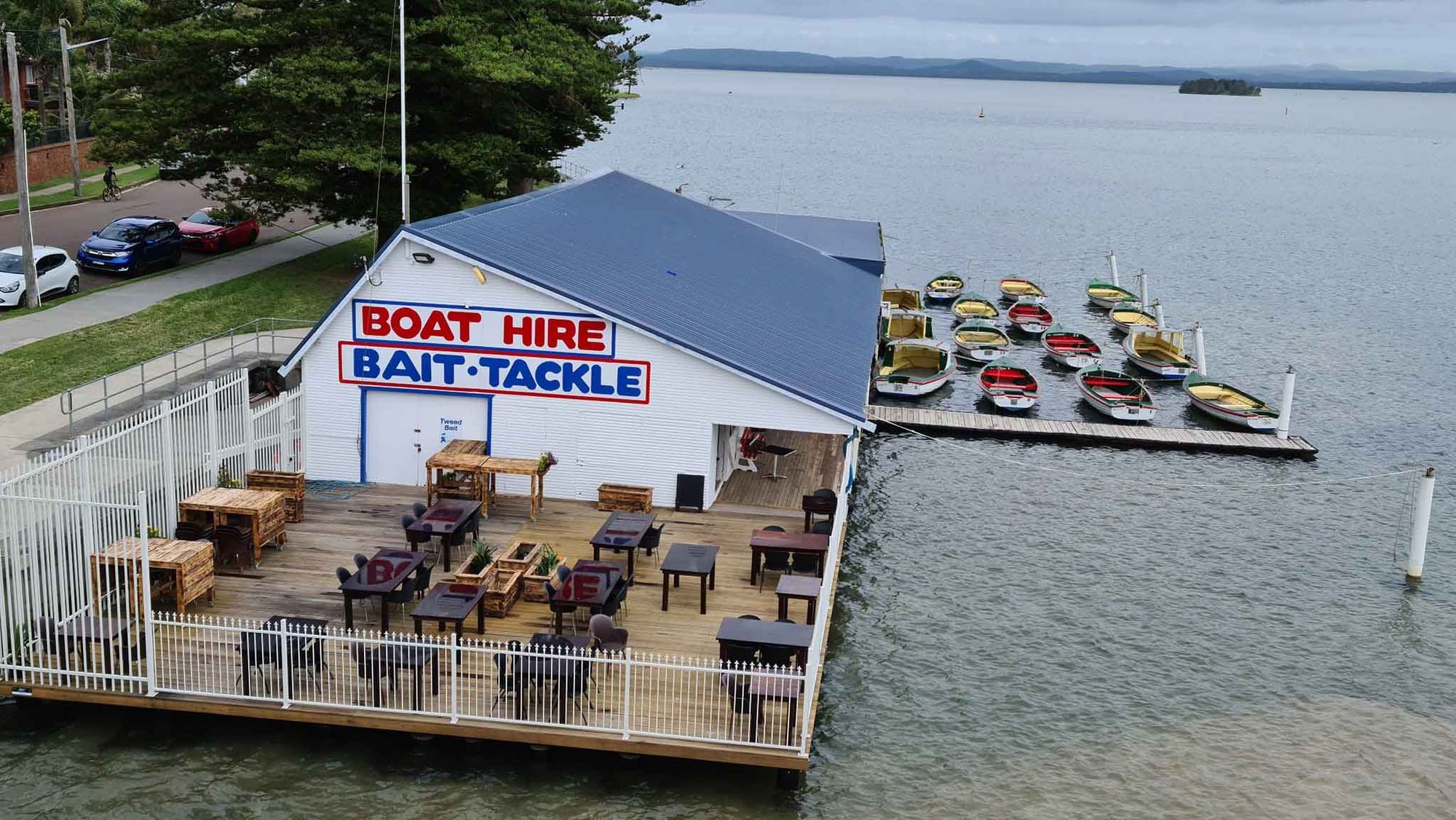 For a unique activity at the Entrance, try Peddle Boating that can be hired at the Entrance Boat Shed. The Boat Shed offers various watercraft options that are available to hire for a fun and active day out on the beautiful waters of the Entrance.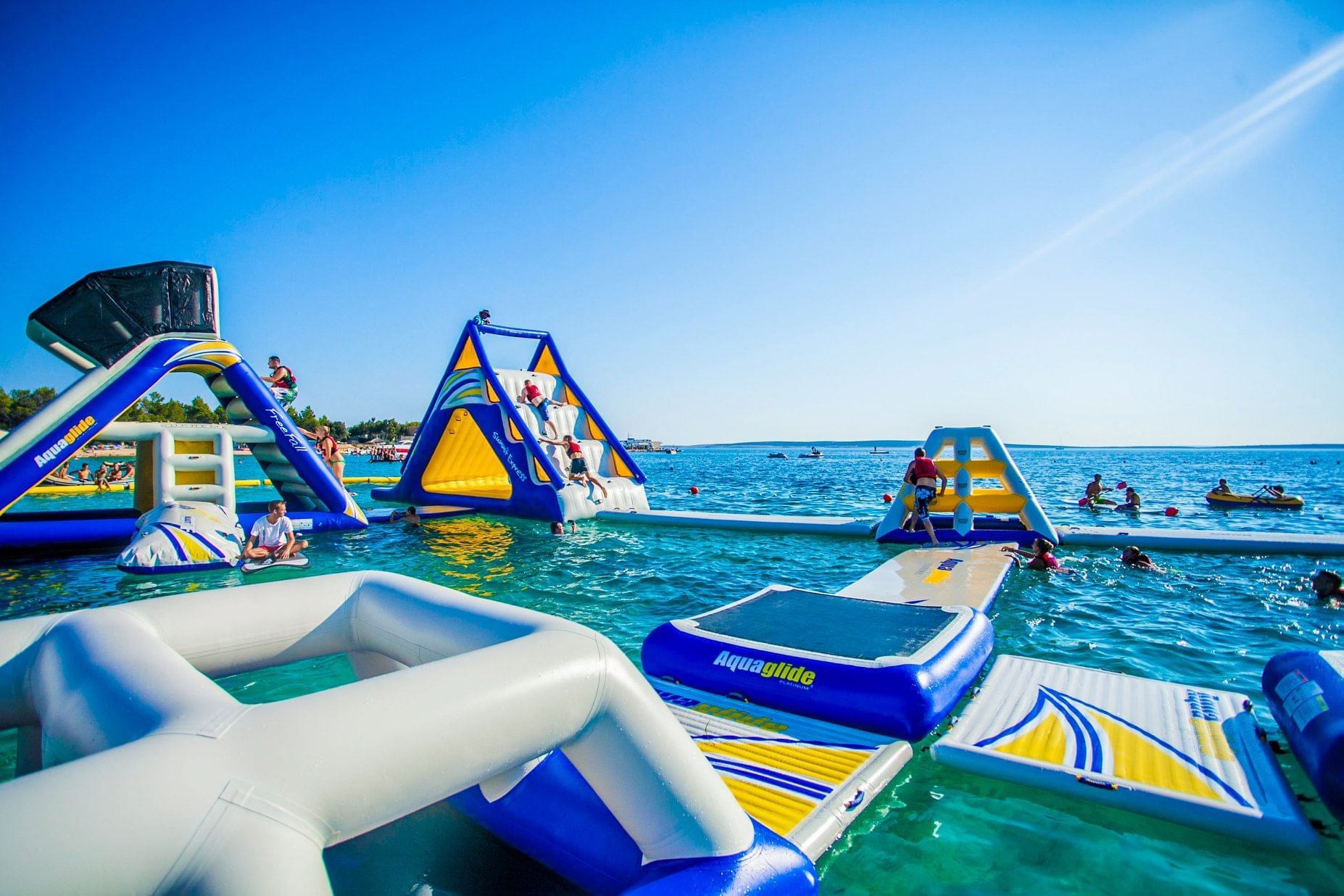 For a one of a kind activity based in Gosford, visit Central Coast Aqua Park. This is the Central Coast's only inflatable activity park and obstacle course in Brisbane Water. Explore endless routes of obstacles including swings, slides, monkey bars, climbing pyramids and so much more. There are also fully trained lifeguards on duty. Central Coast Aqua Park is open for the Summer Season from November to February yearly.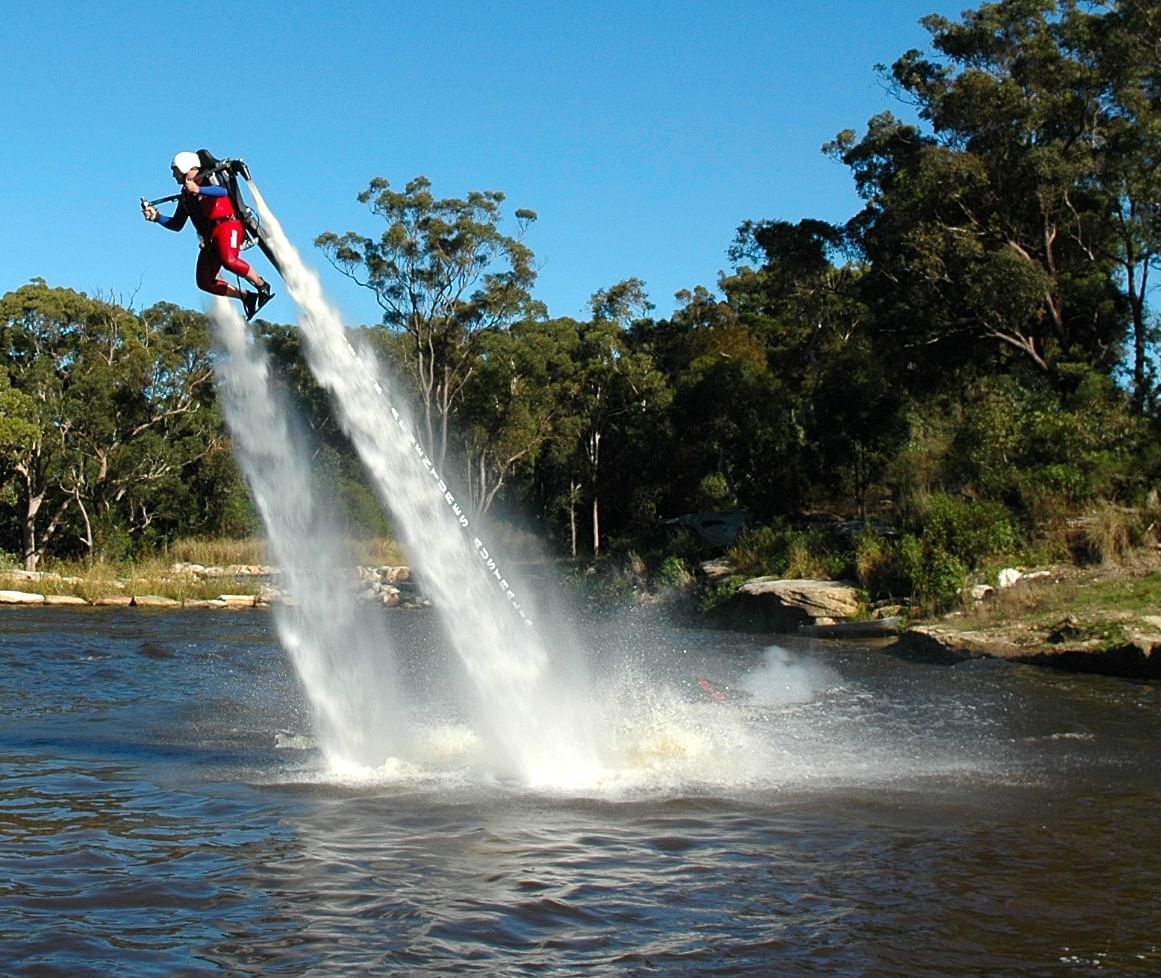 For the ultimate thrill seekers, Jetpack Adventures are now operating at Mt Penang Gardens, Kariong in a freshwater dam that is perfect for Jetpacks and Jetboards. You will be allocated an onsite instructor to teach you the perfect techniques to ensure you will be flying in no time.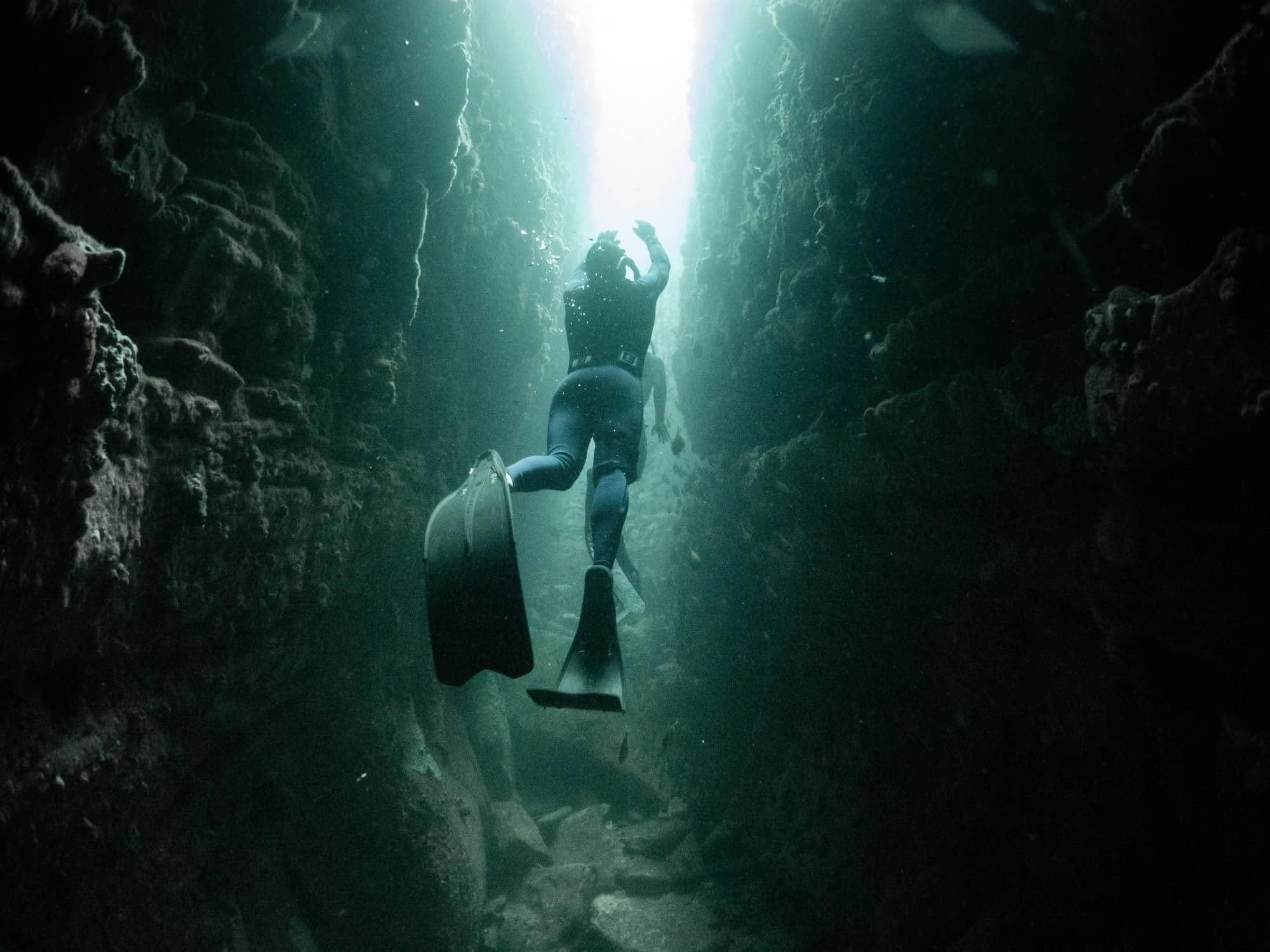 Freediving Central is Australia's leading freediving school. They offer courses on the Central Coast every weekend through the year, from beginner courses at indoor pools to more experienced courses in the open waters. They have fully trained instructors that will have you freediving in no time.
Outdoor Activities:
Boomerang Bike Hire offers an easy way to hire a bike on the Central Coast. Simply go the bike station at the Entrance, follow the on screen prompts and you will be riding in no time. There are two bike stations at the Entrance with a total of 20 bikes available to hire. The Entrance is a great location for bike riding with over 25km of bike paths along beaches and waterways.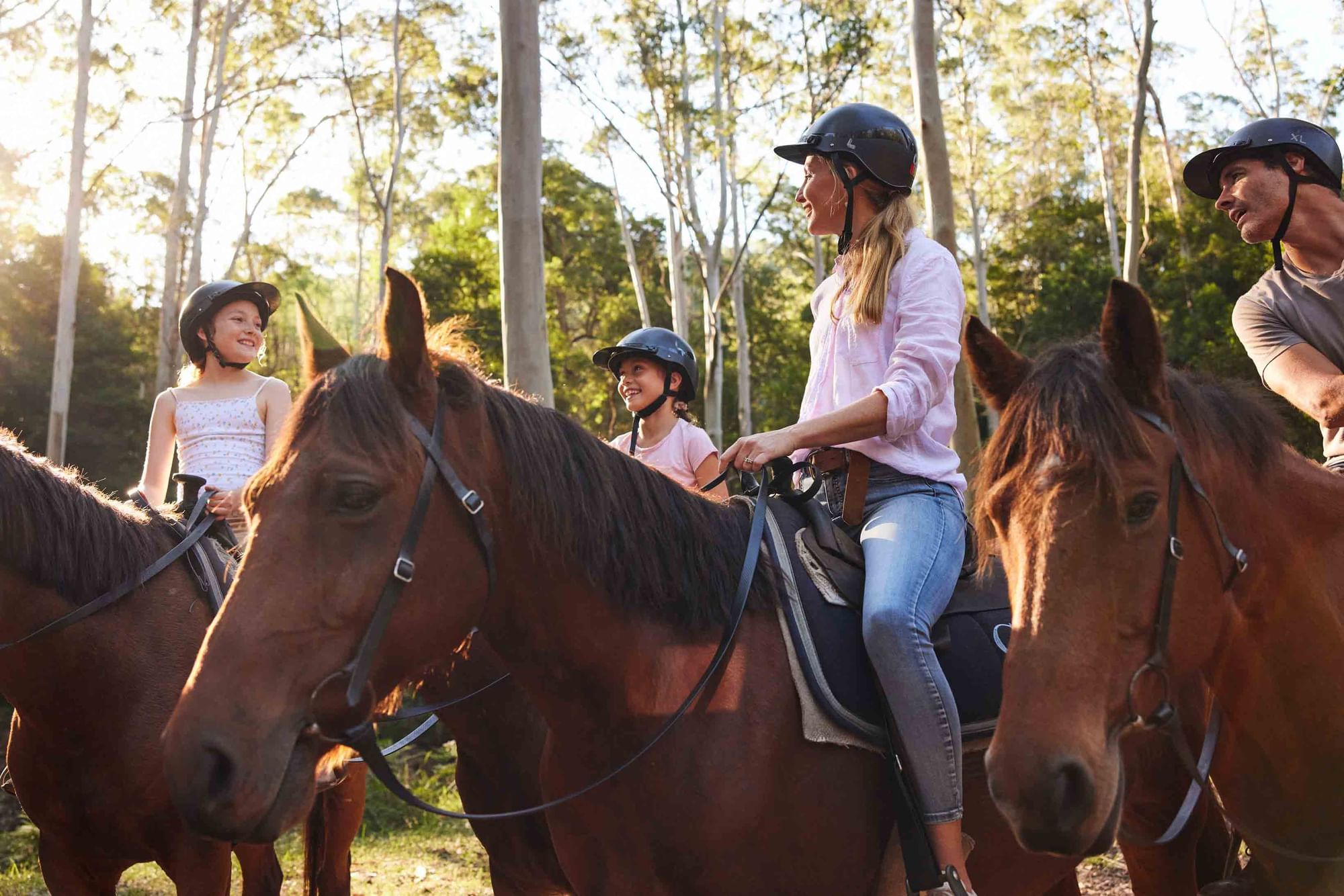 Glenworth Valley Outdoor Adventures
There are so many fun and exciting activities at Glenworth Valley Outdoor Adventures. All of the activities span across the entire property with activities ranging from horse riding, quad biking, kayaking, abseiling, laser skirmish, axe throwing, camping and festivals.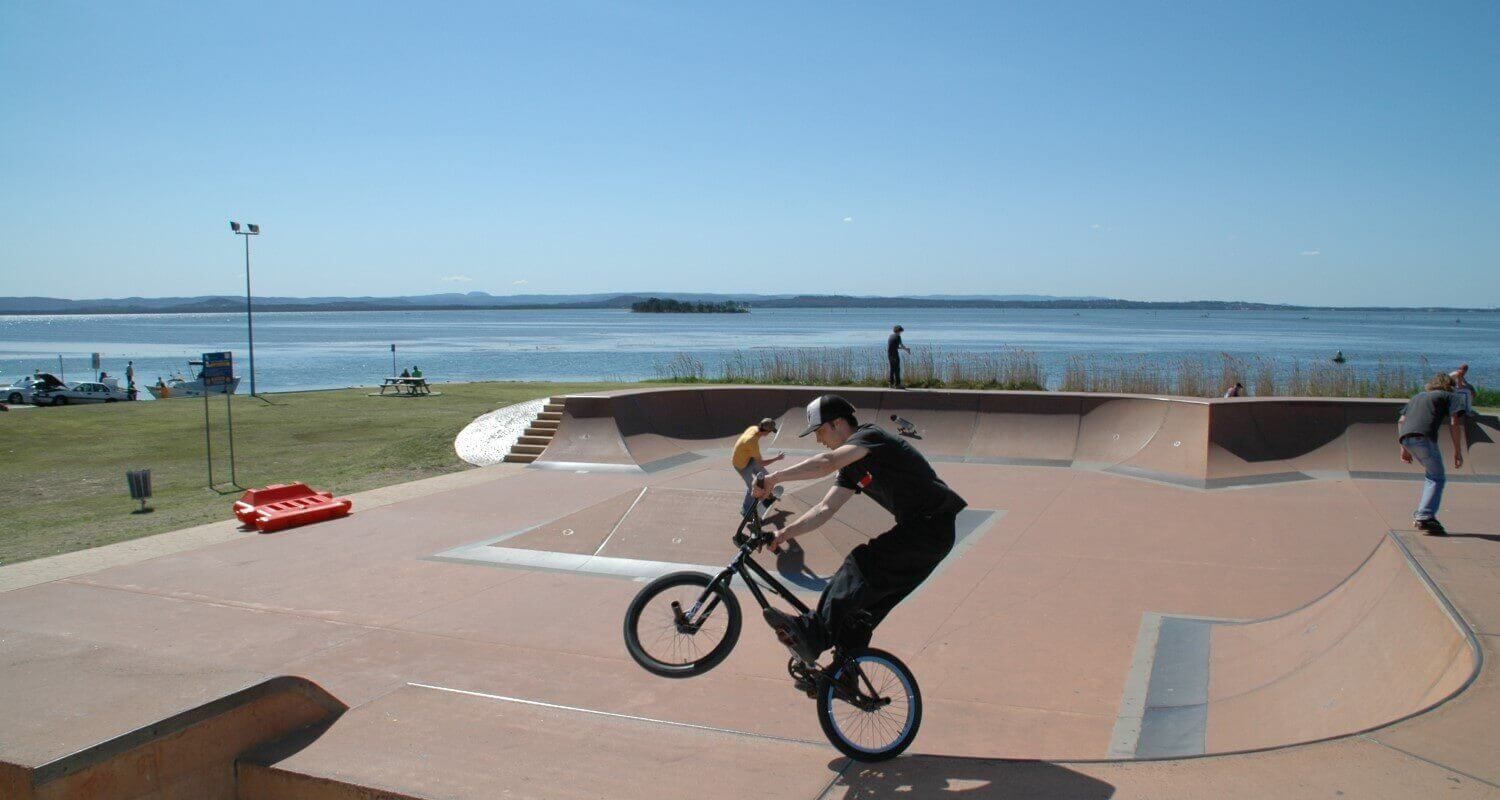 The Entrance Skate Park was professionally designed with various different elements in mind for skateboarders, BMX bikers, scooters and roller bladers. Located at lakes edge, this is the perfect place for all ages to be active and try out some new tricks.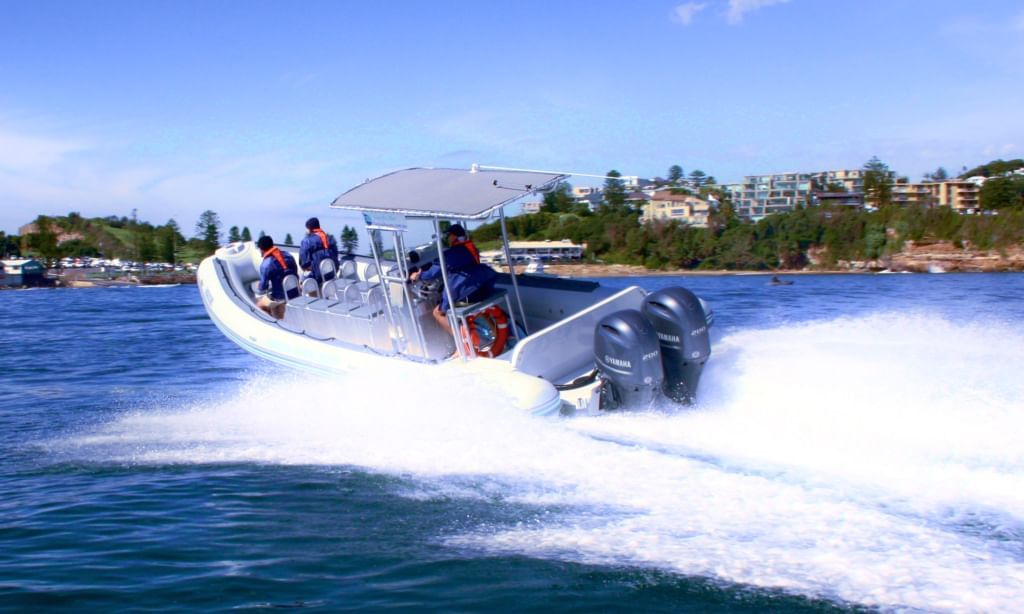 Choose to go fishing on-board the Central Coasts premier charter boats with Terrigal Fishing Charters. They offer a range of fishing tours and even whale watching options, with professional and friendly crew to assist you and give you a range of skills to take home.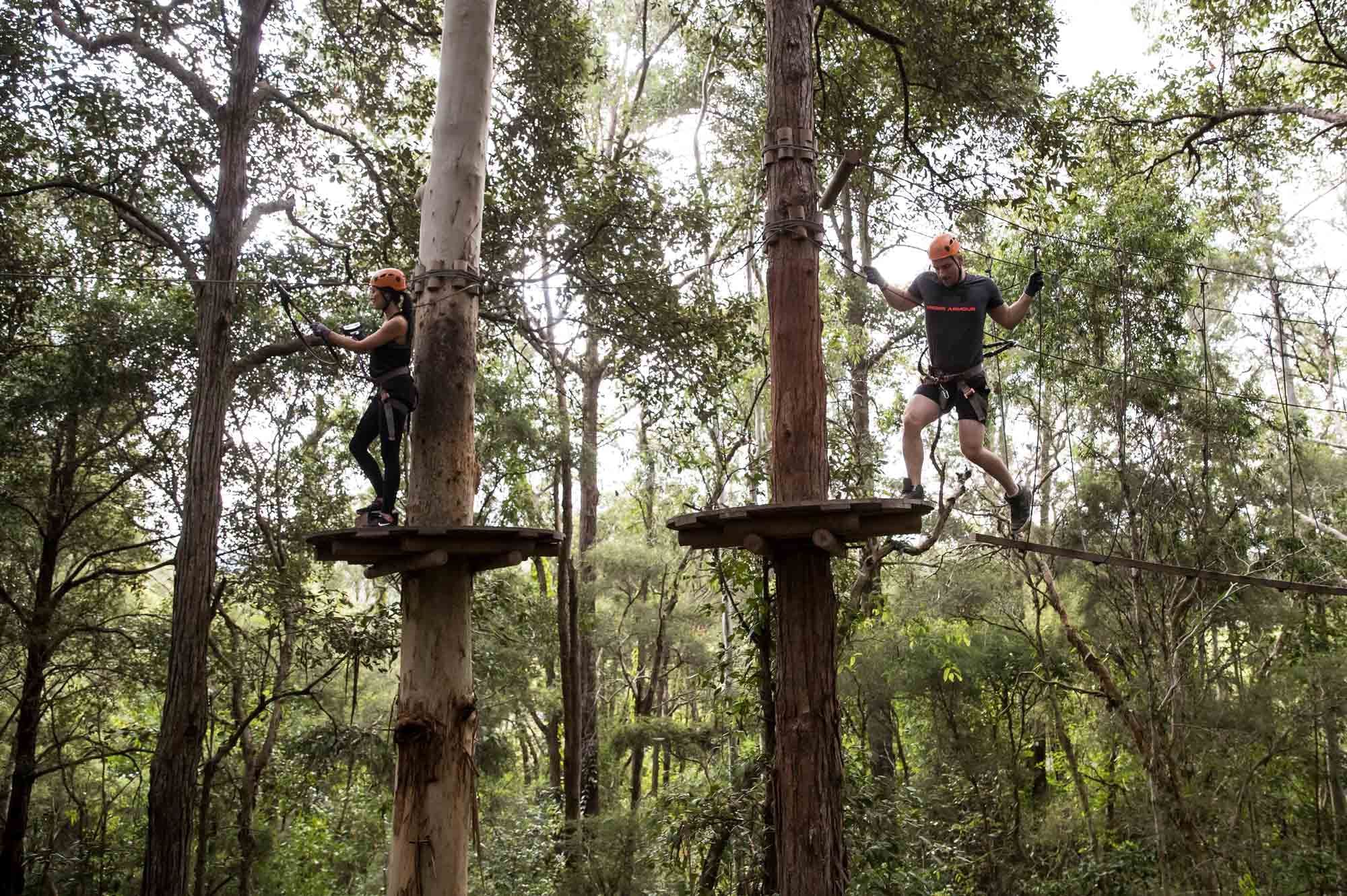 Central Coast Treetops Adventure Park is located at Ourimbah State Forest where you can explore the forest from above with an array of activities such as rope courses, zip lines, trampolines, ball pits, Segway tours and mountain bike hire.
Fitness & Classes: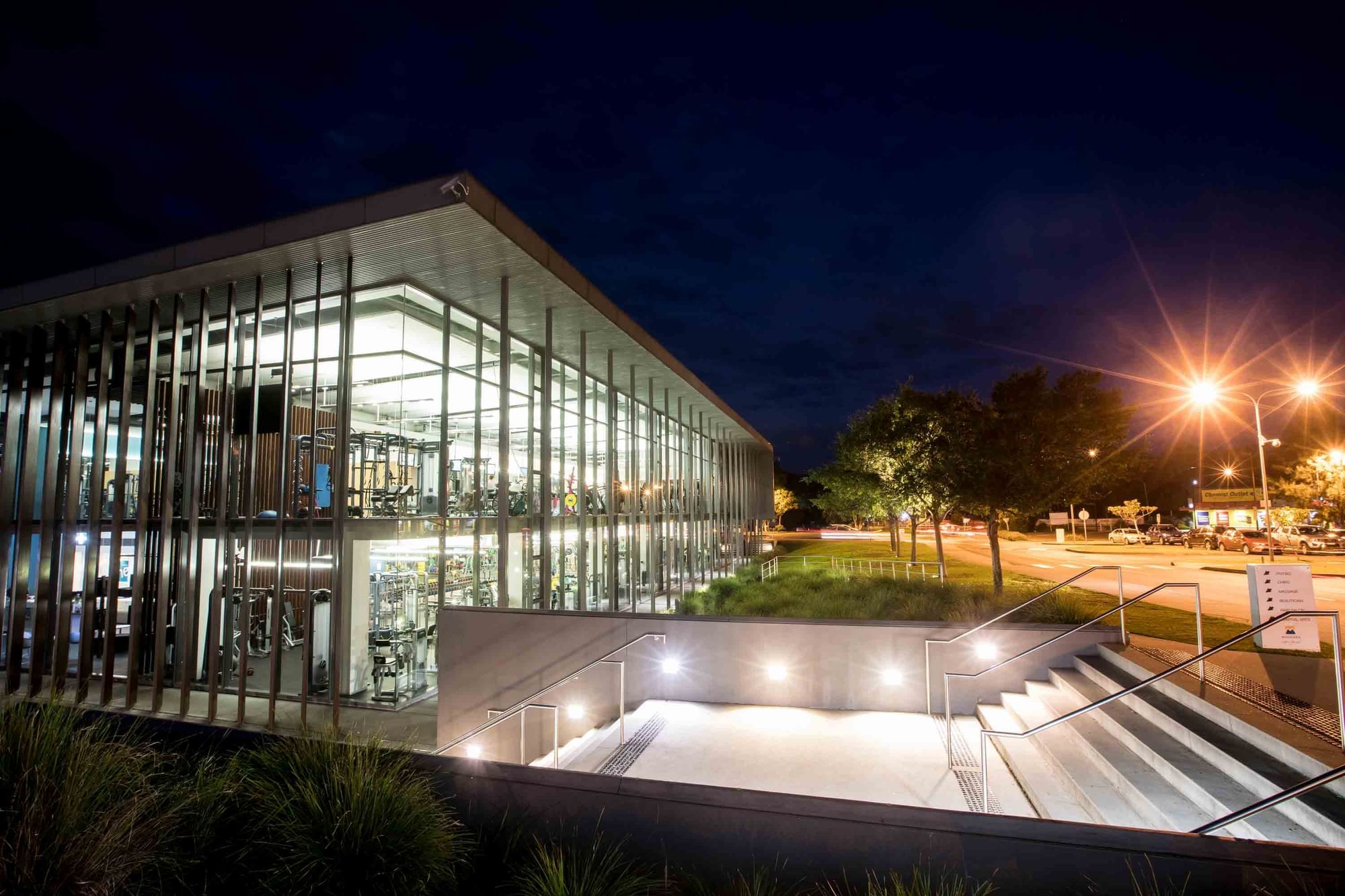 This multi-story gym located at Mingara on the Central Coast features a wide range of fitness classes with 4 different studios and an onsite Olympic size pool so you can be sure to stay active whilst on the Central Coast.
Bungee Fitness at Tuggerah on the Central Coast is the first Bungee Studio that was created in NSW. There are no boring exercise routines when you visit Bungee Fitness with a variety of trapeze, lycra, silks and aerial yoga skills for a unique exercise. All ages and abilities are catered for!
CrossFit Midnight Life at Long Jetty focuses on consistency, community and passion. The functional movements they concentrate on help prepare you for life and they are performed at an intensity that is suitable to your fitness level and ability.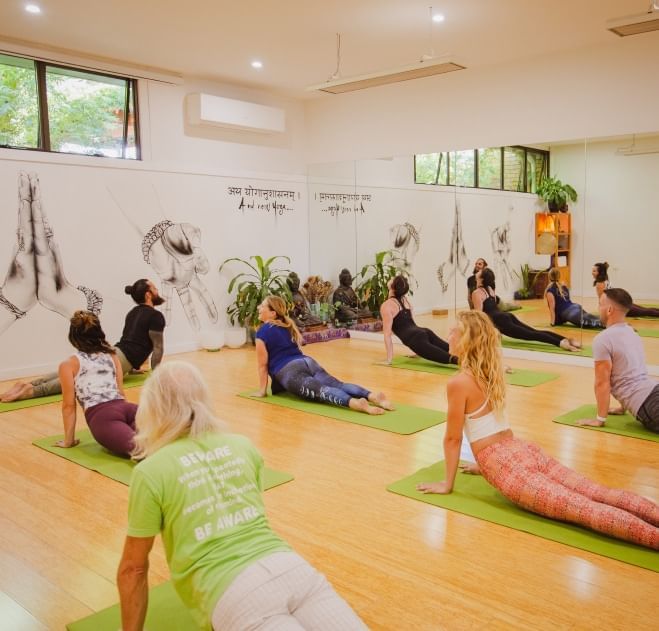 Modern Organic offers a variety of classes that suit all levels of yoga. This is the perfect place to nourish and nurture your mind, body and spirit through honest & delicious wholefoods at their onsite cafe, yoga, meditation, workshops & community connection.
Spa & Wellness: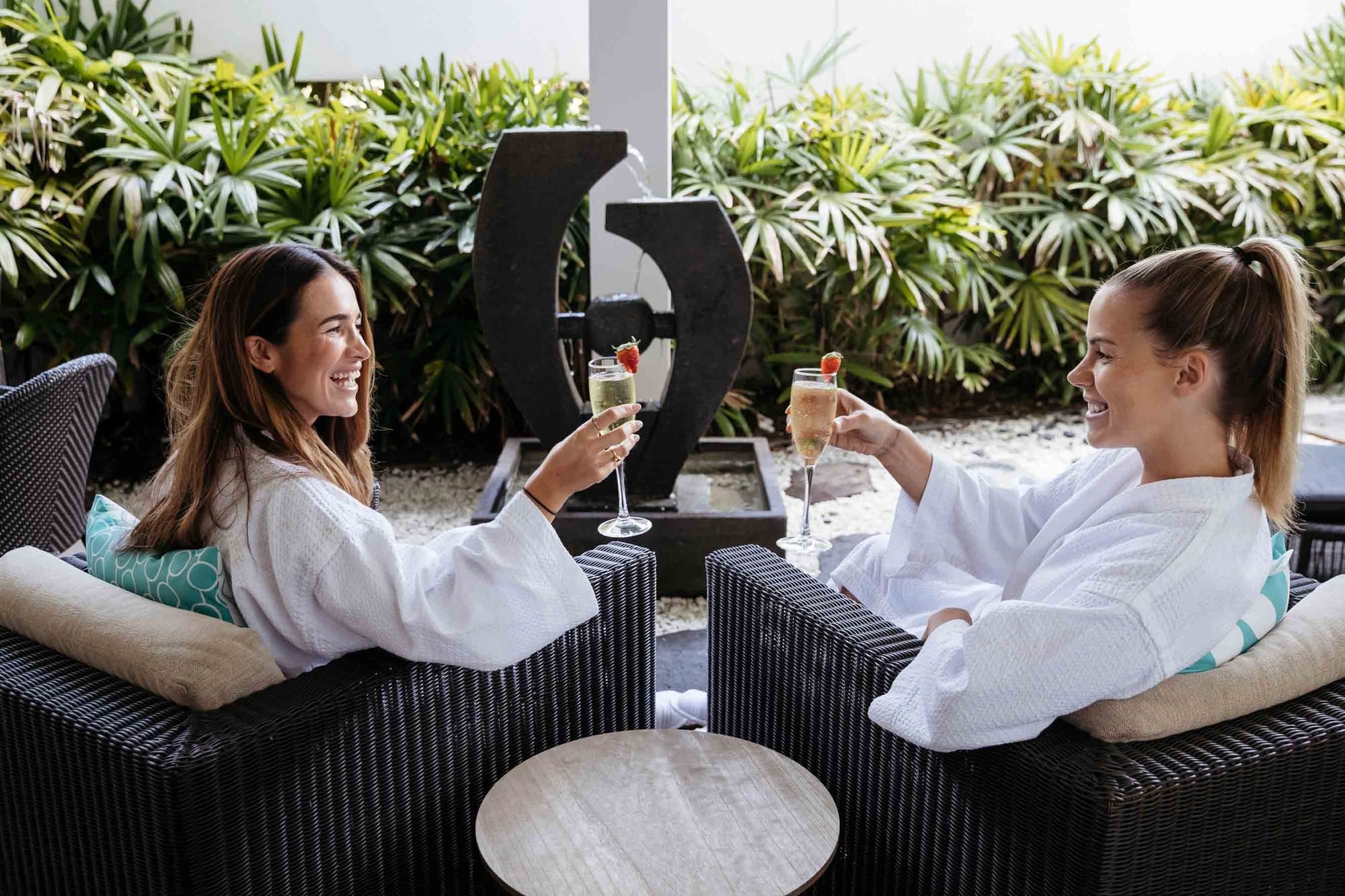 Located on site at Pullman Magenta Shores Resort is our very own luxurious day spa. This is the perfect place to indulge in absolute relaxation, pampering and wellness. There are six beautifully appointed treatment rooms, including a specialised Vichy shower and couples suite.
The Float Sancutary is based at Long Jetty with state of the art, soundproof pods, filled with mineral rich water, naturally mined magnesium and Epsom salts. Floating helps you relax, refresh and recharge your mind and body. Floating helps you relax, refresh and recharge your mind and body.loating helps you relax, refresh and recharge your mind and body.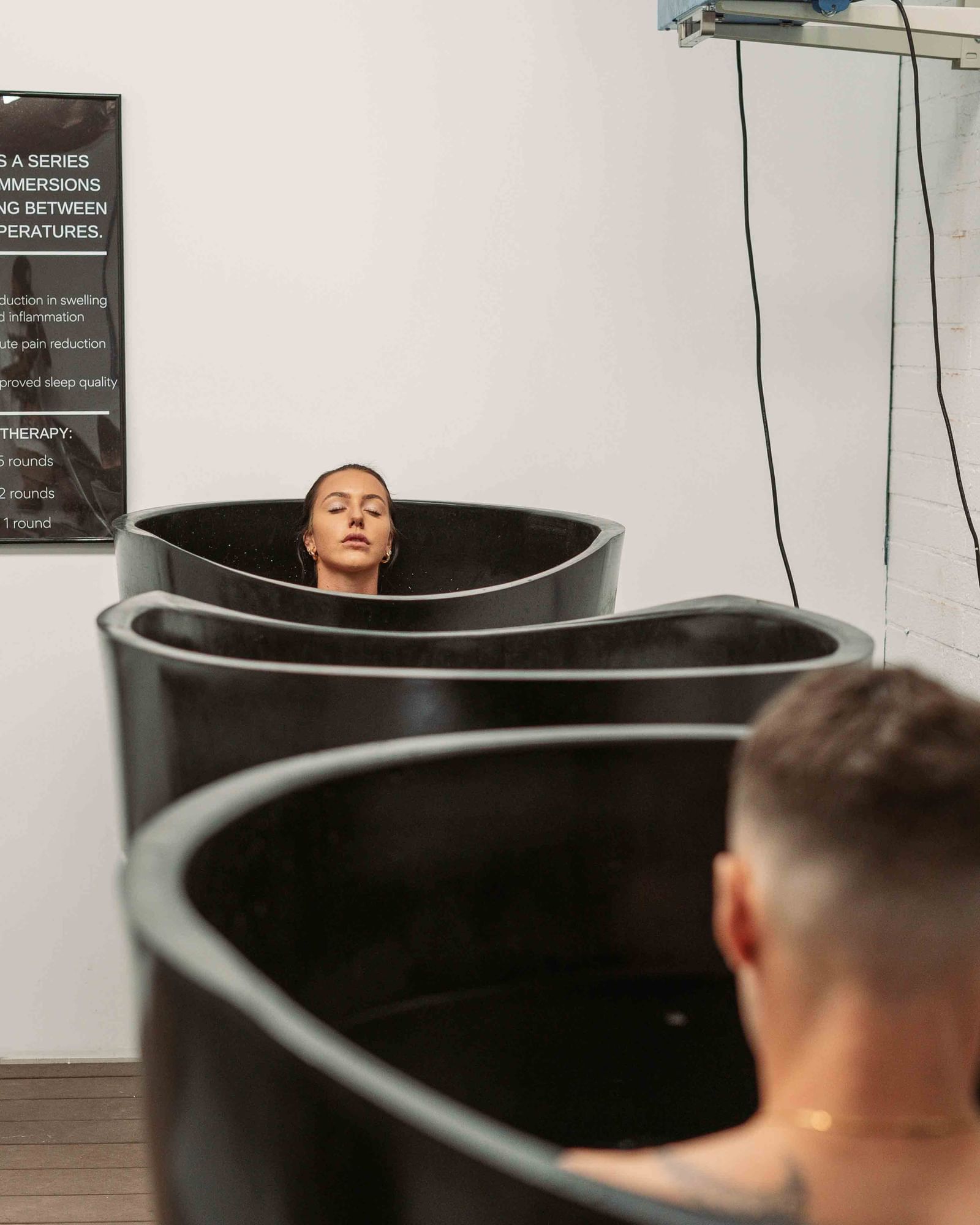 Gee Recovery focuses on wellness and recovery with their newly created Berkeley Vale studio. Their services include infrared sauna, hot & cold therapy, compression therapy, mobility zone, IV vitamin therapy and massage therapy.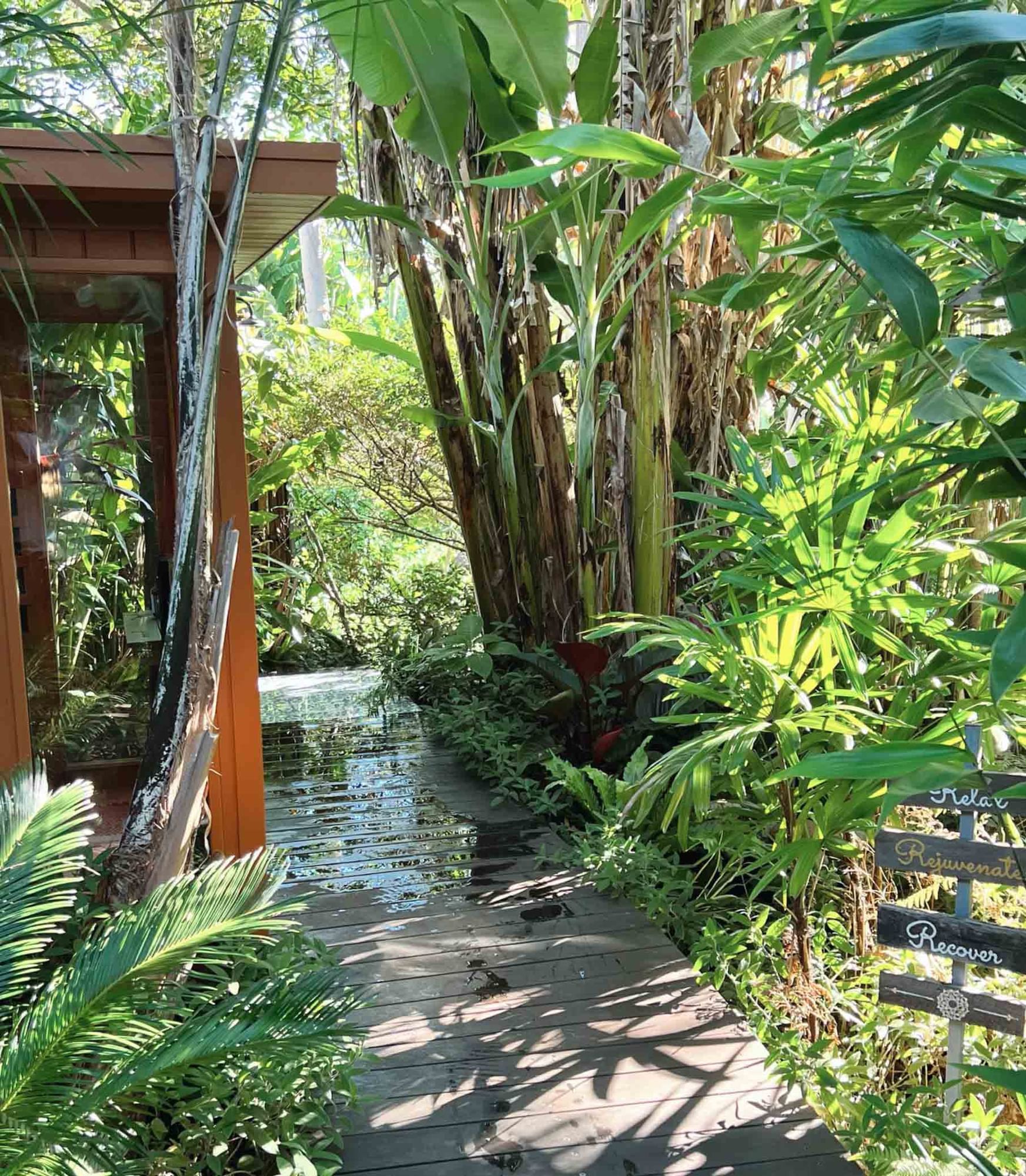 Located on the beautiful Macmasters Beach, Cloud9 sauna offers a unique infrared sauna experience, set amongst a tropical outdoor landscape. Infrared sauna offers so many health benefits including body & brain health, detoxification, weight loss, healthy heart, pain reduction, sports recovery, rejuvenation and relaxation.
*Images are from the below sources: