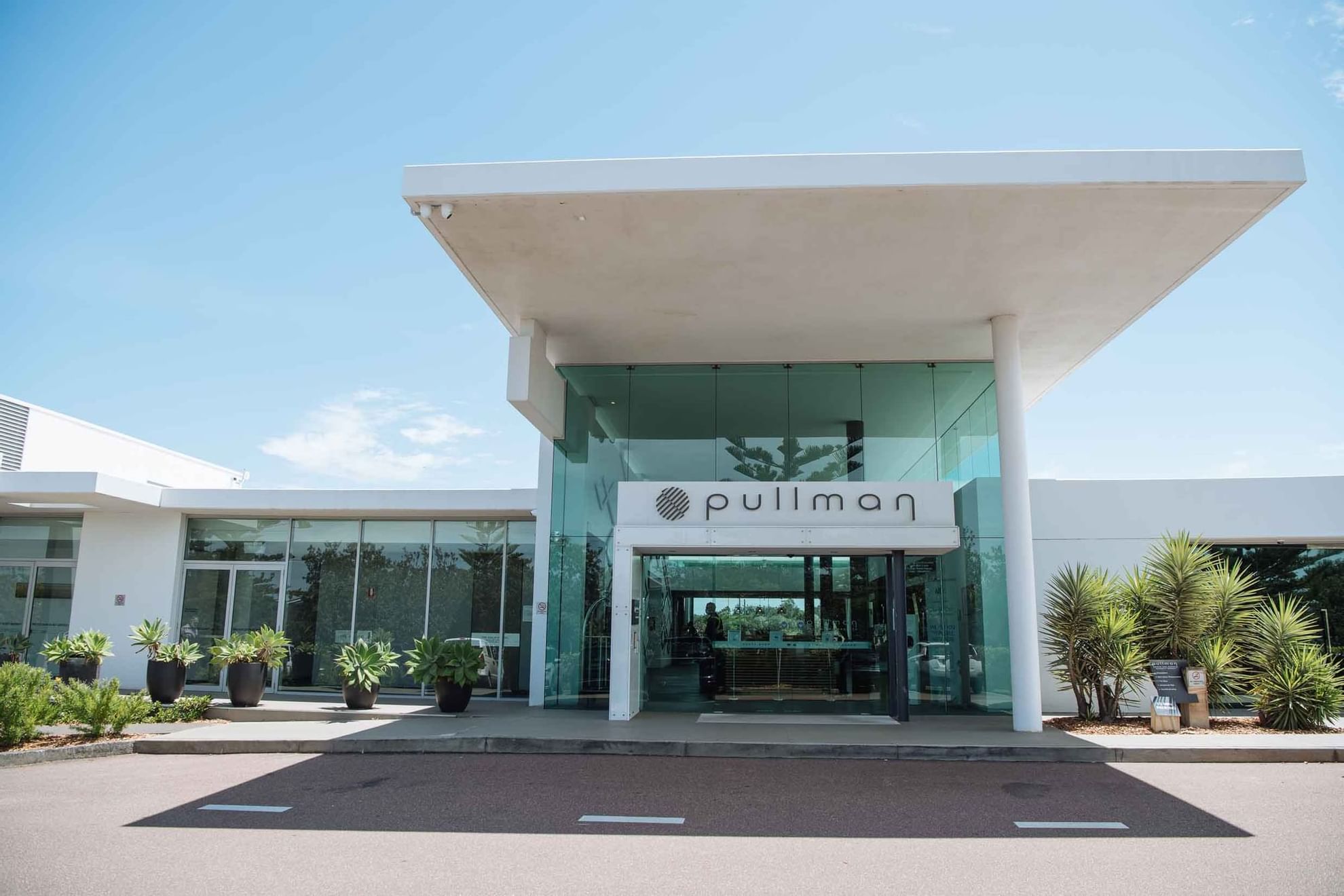 Compendium
See our resort information to ensure you have a relaxing and comfortable stay
Reception: Our reception operates between 7am - 9pm and can be contacted on 02 4352 8127. For any urgent matters outside operating hours please dial 8125.
Check out time: Check-out time is 10:30am. Please contact reception to organise alternative arrangements if needed. A fee may apply.
Parking: Each Villa comes with its own parking spot. If you require additional parking, we have a car park next to the resort complex and another at the beach front entrance.
Barretts Restaurant: Barretts restaurant is where you will go to enjoy breakfast and a delicious 3 course dinner. Our dining room is located through reception to the left and overlooks our beautiful lake and golf course. Breakfast is available from 7am - 11am daily and Dinner 5.30pm - 9pm Wednesday to Sunday. You can call our restaurant on 02 4352 8137. Additional charges apply.
View Menus here.
Shallows Bar: Our relaxed bar is located to the right of the restaurant and offers a casual, alfresco dining experience available 7 days a week from 7am - 9.30pm.
View Menus here.
Contact Shallows Bar 02 4352 8139
In-room Dining: Enjoy casual cuisine in the privacy of your luxurious villa available daily from 11.30am - 9.30pm. Please dial room service on your in-room phone to order or call 02 4352 8139.
View Menus here.
Kids Breakfast Menu
Kids Lunch & Dinner Menu
Pools: We have 3 different pool areas to enjoy, including our beautiful lagoon pool, tranquil rock pools and our indoor pool. Our outdoor pools are open 7am - 8pm and our indoor pool is open 6am - 10pm.
Golf: Our 18 hole golf course is available to book for all guests. To book a time please contact Magenta Golf & Country Club on 02 4336 0100.
Gym: Our fully equipped gym is located down the stairs at reception on the right. Our fitness lounge features state of the art cardio, weight equipment and a steam room. Opening hours are 6am - 10pm.
Tennis Courts: We have 2 beautifully maintained outdoor tennis courts that are open between 8am - 9pm. We recommend booking a court upon arrival.
BBQ Areas: Our resort offers 4 BBQ areas for guests to enjoy from 7am - 8pm.
Children's Playground: This is located opposite the main resort complex on Magenta Drive and is open from 7am - 6pm.
Vie Spa: Relax and unwind at Vie Spa which is located down the stairs at reception to the right. Vie Spa is open 7 days a week from 9am - 5.30pm Monday, Tuesday, Thursday, Friday & Saturday, 9am - 7pm Wednesdays and 10am - 4.30pm Sundays & Public Holidays. For any enquiries or to book a treatment call 02 4352 8121.
In-room amenities: We have made a commitment to remove all single-use plastic items from all touchpoints of the hotel guest experience. Specifically, we will stop the supply of any single use plastic products in our hotels. As we move towards this goal, you will notice small changes throughout your stay. We have removed the single use dry amenities from this room; you are able to request any product that has been removed by contacting our reception team by dialling 9.
List of amenities available:
- Dental Kit
- Sewing Kit
- Vanity Kit
- Sanitary Bag
- Shower Cap
- Slippers
Non Smoking: All of our rooms are non-smoking.
Noise: No noise is permitted outside after 10pm. Please bring music and group conversations inside and close the doors at night. We appreciate you respecting our neighbours right to peace and quiet.
Wi-Fi Access: High Speed Wireless internet is available throughout the resort. To log on to internet in your Villa select the Pullman Magenta Shores Resort Wireless network and open your browser. You will be directed to the login page to enter the prompted details which will give you access. Once connected this service is charged automatically to your room account. There is also limited complimentary Wi-Fi available in the lobby.
Do Not Disturb: If you do not wish to be disturbed, please place the "Please Do Not Disturb" card outside your door. Please note that if you place your "Please Do Not Disturb" card, you will need to let Housekeeping know if you wish to have your room serviced and at what time. If you wish not to be disturbed with telephone calls, please call the reception desk for further assistance.
Dry Cleaning & Laundry: The resort offers a same day and overnight laundry, dry cleaning service Monday to Friday. Laundry bags and dockets are located in the wardrobe. Please refer to instructions on the dockets for pick up and return times. For more information please contact housekeeping. Charges apply.
Wheelchairs: Please contact reception if you require a wheelchair.
Fire and Emergency Exits: All guests' rooms and public areas are equipped with smoke detectors and sprinklers. Please familiarise yourself with the fire and emergency map on the back of the entrance door, which clearly illustrates all emergency exits. The Emergency Assembly Point is located on the main tennis court on Magenta Drive. For any future queries please contact the Assistant Manager at reception.
Children's Services: We are pleased to provide a full range of amenities for babies and children including:
- Cot
- Blankets
- High chair
- Infant bathtub
Please contact reception for further information or assistance.
Chemist: Kuoch Chemist is located at the Entrance which is only 6km from our resort. They also offer a free delivery service that runs Monday - Friday, delivering items such as sunscreen, vitamins, toothbrushes, toiletries, skincare and prescriptions. To order call 02 4332 2662. Please note the hotel is not legally permitted to administer any sort of painkiller or medication to guests.
Walking Track: Please see reception who will be able to offer different walking tracks to suit everyone, whether you want to walk to Norah Head Light House, The Entrance or simply enjoy the surroundings of Magenta Shores.
Iron and Ironing Board: An iron and ironing board is located in the laundry of your villa. For special requirements please contact our Housekeeping department for further assistance.
Lost & Found: In the event that you misplace a personal item, please report this to housekeeping or reception. Housekeeping maintains a log of all lost and found items reported within the resort.
Luggage: If you require assistance with your luggage upon departure please allow 15 minutes of collection. Alternatively, we recommend you place a luggage collection time with the reception team on the evening prior to your departure.
Beach Access: Enjoy direct beach access to Magenta Beach which can be accessed by heading to the end of the resort by the beach carpark. Guests are advised that the adjacent beach is not patrolled and is considered unsuitable for swimming. Please check with reception as during school holidays the beach may be patrolled during certain hours. The closest patrolled beaches are North Entrance, 2km South from Magenta, Soldiers beach 3km from Magenta or Shelly Beach 10km from Magenta.
Maps: Pullman Magenta Shores Resort maps are available at reception.
Newspapers: If you're after the latest newspapers they can be available from reception.
Mailing Service: Reception will be pleased to assist you with the purchase of stamps along with the mailing of letters and packages locally or overseas. Incoming mail is delivered to your room.
Accor Live Limitless: ALL - Accor Live Limitless is built around you, rewarding you for the way you live, work and play. Earn and use points and enjoy privileges as a member of AL. Registering is free and quick. Click here to register.
If you require anymore information please contact our Resort Reception below or visit our friendly staff at Reception, Barretts Restaurant, Shallows Bar or Vie Spa.
Please use the below phone numbers if required:
Reception: 02 4352 8127
Shallows Bar: 02 4352 8139
Barretts Restaurant: 02 4352 8137
Vie Spa: 02 4352 8121
Magenta Golf & Country Club: 02 4336 0100