Elopement Weddings Growing Popularity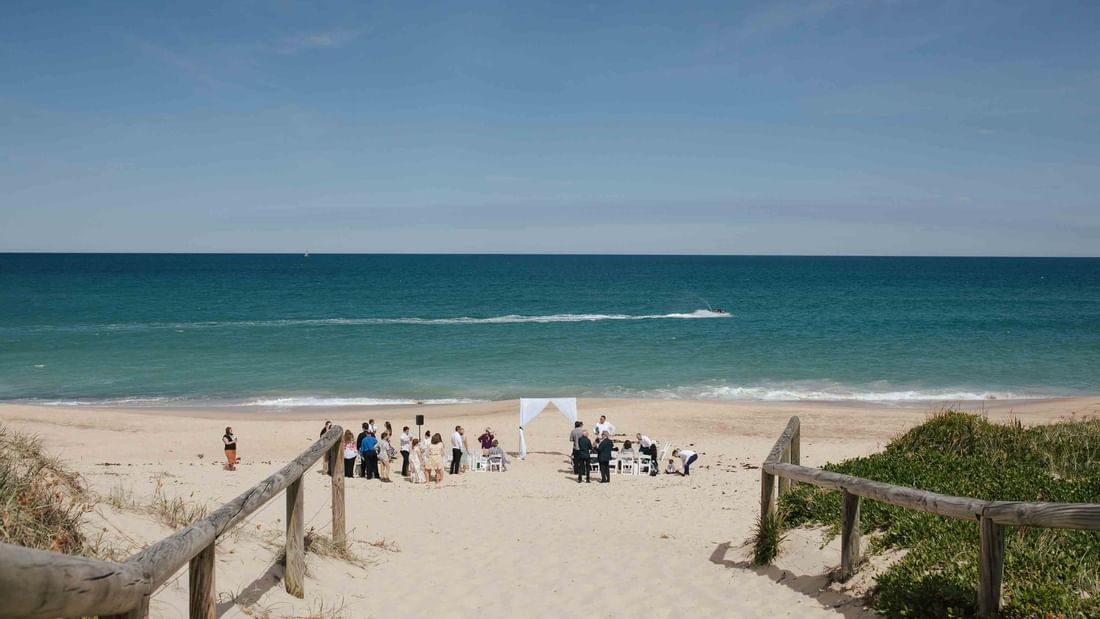 There has been serious growth of Elopement Weddings and they are becoming more and more popular in current times. In fact, they have been on the rise for years now, with the number of elopements taking place each year going up by 10-15%. If you are looking to avoid the stress and expense of planning an extravagant wedding, then look no further than our Elopement Package.
If you're thinking about eloping but you're not sure if it's right for you, we have put together some reasons why eloping might be a great option for your wedding.
1. Eloping doesn't mean giving up on your dream wedding.
Elopement weddings are not just for the faint-hearted. They're also a great way to start a new chapter in your life and celebrate your love in a meaningful way. If you want to get married but don't want to go through the hassle of planning and attending a traditional wedding, eloping is the perfect option for you. Even though they may be small and simple, elopement weddings are every bit as important as traditional ones—they still carry all the feelings of joy and excitement that come with saying "I do."
2. Elopement weddings are less complicated and less expensive
The stress put on the bride and groom when planning a large scale wedding can be overwhelming. With so many different decisions that need to be made, it can become a rather stressful situation instead of the joyful experience it should be.
Elopement Weddings that are on a much smaller scale means there will be less financial costs and the amount of decisions to be made will be far less, in turn meaning there will be much less stress.
The cost of a traditional wedding with a large guest list can be really expensive - an Elopement Wedding can cost a third of a traditional wedding which is a huge reason why they are so popular
No need for a wedding planner, either! As long as you have your chosen officiant on board—and if they don't do them themselves, they should at least be able to recommend someone—you can plan everything yourself or with help from friends and family members who are willing to help you out without charging any kind of fee.
Gone is the idea that there needs to be an intricate guest list with enough people in each category (plus-ones, family members) so that nobody feels slighted or left out; eloping means keeping things small and intimate by design. If this isn't something you're interested in doing with all its attendant stressors, then elopement is perfect for those who want something more low-key than their average ceremony would entail!
3. Elopement weddings can be romantic and fun
Elopement Weddings are far more intimate, romantic and fun. With a smaller guest list you will be able to spend more time with each of your guests and have a more private experience.
The planning process is simple: you'll need to find a minister or other officiant who can perform the ceremony at your chosen venue, then coordinate the details with him or her. It's important that both parties agree on what type of wedding they want before getting started. If you're looking for something traditional but don't want anything extravagant, there are plenty of options out there.
4. Elopement weddings gives you more freedom of choice in the ceremony details
Elopement weddings give you more freedom of choice in the ceremony details. Since it's just about the two of you, your ceremony can be as simple or as elaborate as you want. For example, it could be religious or secular, conducted in a church, beachside or garden. Not only will these elopement wedding ideas save money on guests and catering costs but they are also eco-friendly because they produce less waste than traditional ceremonies.
Elopement weddings are not only fun but also meaningful too!
5. You can plan your elopement wedding fast or slow
Elopement weddings are a great way to plan a wedding quickly. Depending on your vision and the amount of time you have, you can plan an elopement wedding in as little as one week or as long as several months.
6. Eloping doesn't mean that the people you love won't get to share in the joy of your union
Eloping doesn't mean that the people you love won't get to share in the joy of your union. In fact, just because your wedding is smaller and more intimate doesn't mean that it can't be an event for everyone to celebrate!
When it comes time for a celebration, eloping couples have several options available to them. First, there's nothing wrong with simply going out with friends or family after eloping and enjoying some food and drinks together at a restaurant or bar.
7. You can have an affordable, enjoyable honeymoon after eloping.
This means you won't be missing out on the experience of a lifetime by not having a reception, or celebration, or party. Your wedding will still be special and memorable because it's special and memorable to you. You don't need the rest of the world to agree that it happened for your memories to be real and lasting. By spending less on the wedding, you will be able to have more money available for a beautiful honeymoon. This will mean it will be a far more relaxing and enjoyable honeymoon as you know you haven't spent huge amounts on the wedding.
Contact our Wedding Executive to find out what our Elopement Package starts from.
You can add in a Ceremony on Lakeside Lawn with arch and rose petals for your isle.
We have also partnered with GG Events who have specifically designed a package for Pullman Magenta Shores Resort couples. They have created a niche package that is designed to compliment the package inclusions you already receive when you book our Elopement package.
Speak to our Wedding Executive to discuss how we can design an Elopement Package for your special day.
H8791-SB@accor.com or 02 4352 8185
*Terms & conditions apply.